Hood Cleaning Service
A restaurant owner should acknowledge the following about hood cleaning:
Importance: Regular hood cleaning is necessary to maintain fire safety and prevent grease buildup.
Frequency: Hood cleaning should be done regularly, often at least every 3-6 months or as per local codes.
Legal requirement: Hood cleaning is a legal requirement and failure to do so can result in fines and closure of the restaurant.
Certified cleaners: Hood cleaning should be performed by certified professionals using appropriate equipment and techniques.
Record keeping: Records of hood cleaning should be kept to document compliance and demonstrate due diligence.
The best thing you can do about your restaurant hood is to seek help from a professional like Kingston Hood Cleaning. Call us to find out more.
Kingston Hood Cleaning
Request a Estimate
Get your free written hood cleaning or kitchen
exhaust cleaning estimate today.
Tap to request estimate
Kingston Restaurant Hood Cleaning
Hood cleaning is a crucial part of keeping a clean kitchen, but it's often ignored by busy restaurant owners and managers. It must be prioritized despite other competing demands since it has a direct effect on fire safety and health code compliance.
Planning and scheduling regular hood cleaning in advance can help keep operations running smoothly.
If you don't have highly trained employees, it may be more cost-effective to hire a professional hood cleaning service than to risk damaging the hood yourself.
To avoid fines and show that you did all in your power to comply, you need to keep detailed records of every time you clean the hood.
When hoods aren't cleaned regularly, oil builds up and poses a fire hazard and reduces air quality within the building.
As such, a proprietor or management should make hood cleaning a top priority. They can keep their kitchen safe and healthy with the help of expert cleaners like Kingston Hood Cleaning, and they can keep their company running smoothly with few interruptions, all thanks to keeping meticulous records and sticking to regular cleaning schedules.
Tap to Call Now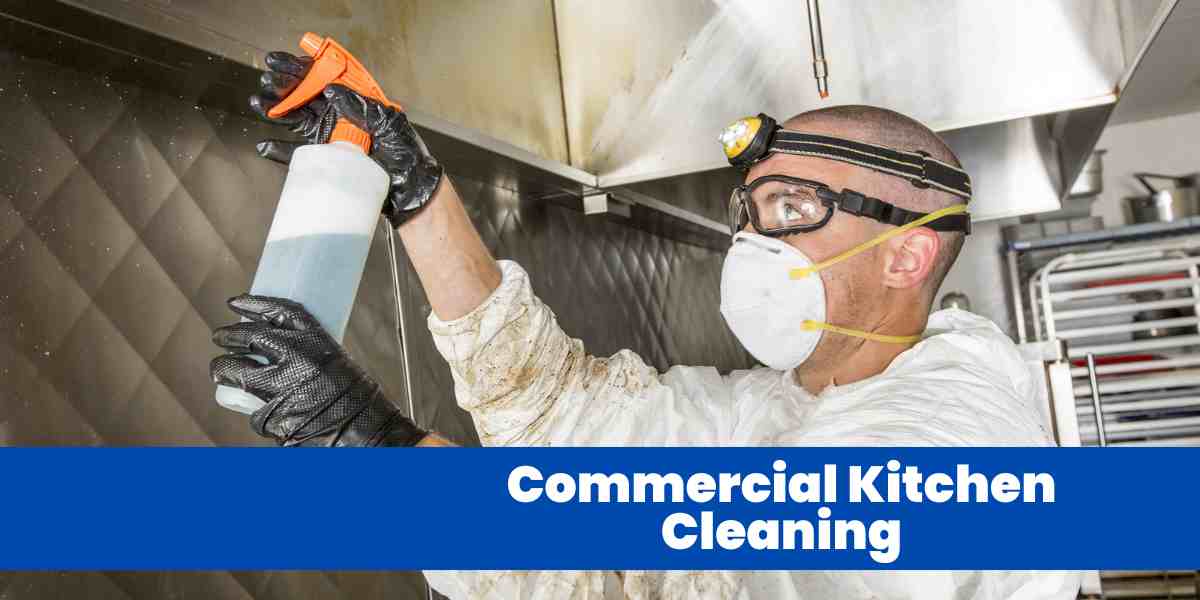 Kitchen Exhaust System
Kitchen exhaust systems can become a fire hazard due to a buildup of grease and oil in the ductwork and other components. Fats, oils, and grease from cooking food can accumulate on the surfaces of the hood, ductwork, and fan, creating a flammable buildup over time.
Neglecting regular cleaning and maintenance of the kitchen exhaust system can allow grease and oil to accumulate, increasing the risk of fire. If the kitchen exhaust system is not properly ventilated, grease and oil can accumulate more quickly and increase the risk of fire. If the kitchen exhaust system is installed incorrectly, it can provide insufficient ventilation and allow grease and oil to accumulate, creating a fire hazard.
Request an Estimate [Tap Here]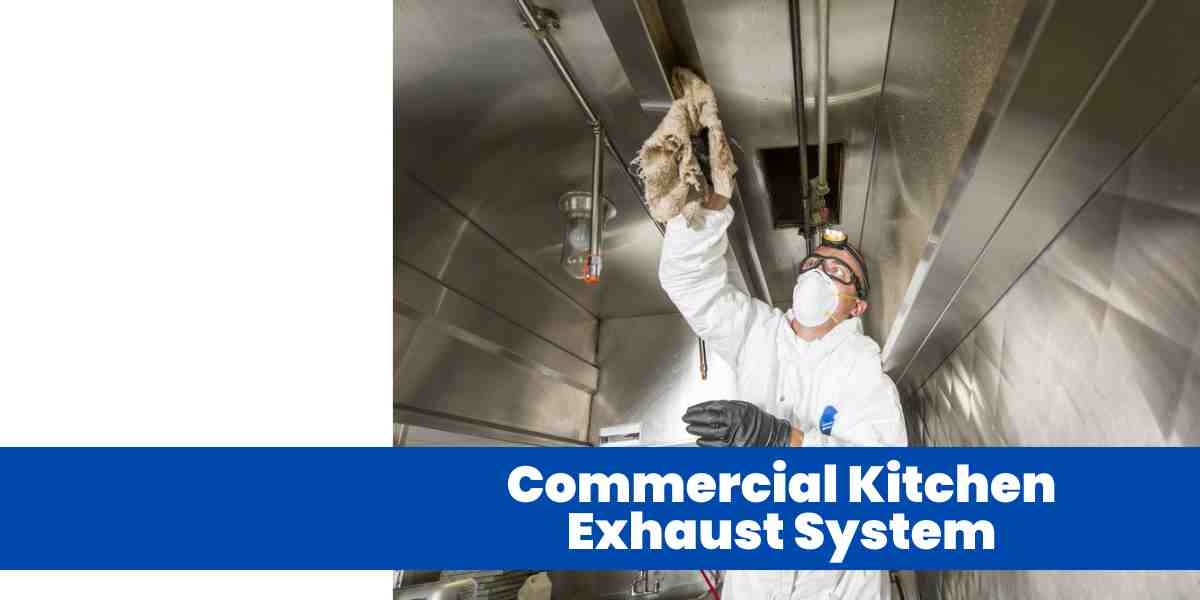 Kitchen Hood Cleaning in Kingston
Kingston Hood Cleaning's staff will shut off appliances, cover food and supplies, and clear the area so that it is ready to be cleaned. The cleaning crew will inspect the kitchen and focus their efforts on the areas that have the most grease accumulation or are the dirtiest.
Using degreasers, sanitizers, and other cleaning chemicals as needed, we will clean all surfaces, including counters, appliances, and walls. We also protect the exhaust system (hood, ducts, fan, and filters) since they play an important role in getting rid of grease and preventing fires.
All of the floors in the kitchen will be swept and mopped, with extra attention paid to the edges and nooks. All surfaces, not only those that come into touch with food, will be sanitized using chemicals. Finally, we'll clean appliances like ranges, grills, and ovens to guarantee their continued efficiency.
Tap to Call Now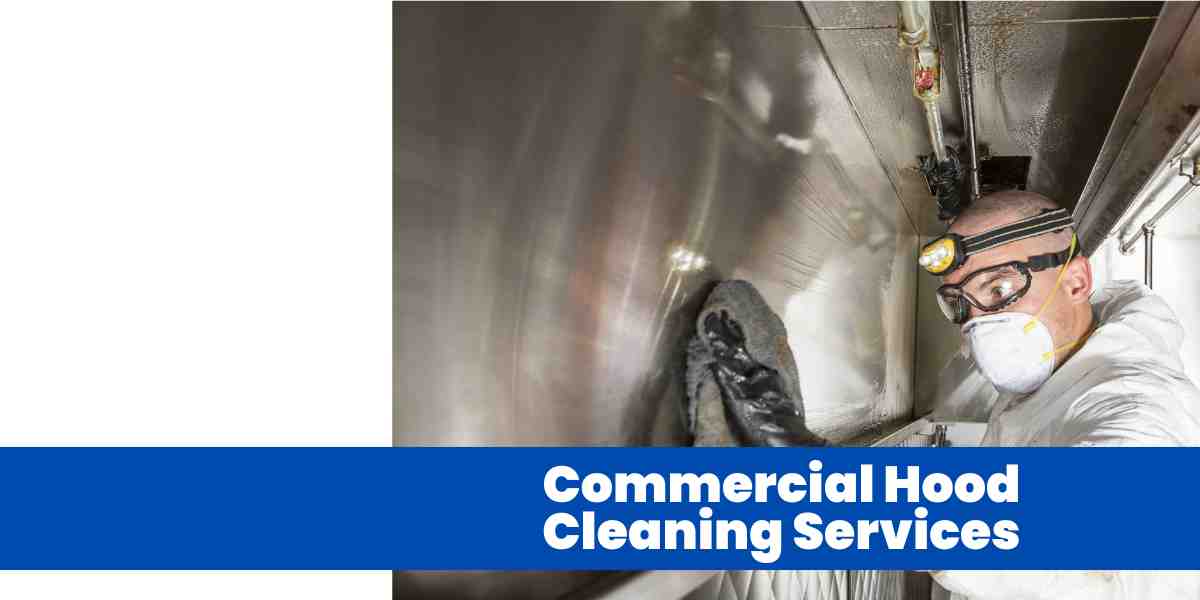 Commercial Hood Cleaning for Kingston Restaurants
The time required for a professional to perform commercial hood cleaning can vary depending on several factors, including:
Size of kitchen: The larger the kitchen, the more time it will take to clean the hood, ductwork, and other components.
Degree of grease buildup: The amount of grease buildup in the kitchen exhaust system will affect the time required for cleaning, as more grease will require more time to remove.
Equipment used: The equipment used by the cleaning team can impact the time required for cleaning, with more advanced and efficient equipment allowing for faster cleaning.
Number of technicians: The number of technicians working on the cleaning job can impact the time required, with a larger team typically able to complete the job more quickly.
On average, it can take anywhere from 4-8 hours for a professional to clean a commercial kitchen hood. However, this is a rough estimate and the actual time will depend on the factors mentioned above.
An experienced cleaning team from Kingston Hood Cleaning will provide a more accurate estimate based on a thorough assessment of the kitchen. So, don't wait and call us now!
Hood Cleaning Near Me
When a restaurant kitchen goes through a lot of use, it can be difficult to keep the hoods clean. While regular cleaning by the staff will take care of any filth on the surfaces, what's more difficult to clean are the accumulated grease, oils and other cooking residue build-up inside the hoods.
Kingston Hood Cleaning takes care of this burden on your behalf. Our professional hood cleaners have serviced the greater Kingston and surrounding areas for over ten years. We provide various services, including exhaust fan cleaning, canopy filter replacement, deep cleaning of all exposed surfaces, sanitizing and degreasing. All our work is done to the National Fire Protection Association Standard 96 code, and we also offer third-party inspection services.
Our friendly and knowledgeable staff are always ready to provide personalized service to meet your kitchen's needs. We strive for excellence in customer service, safety and satisfaction with every job.
Tap to Call Now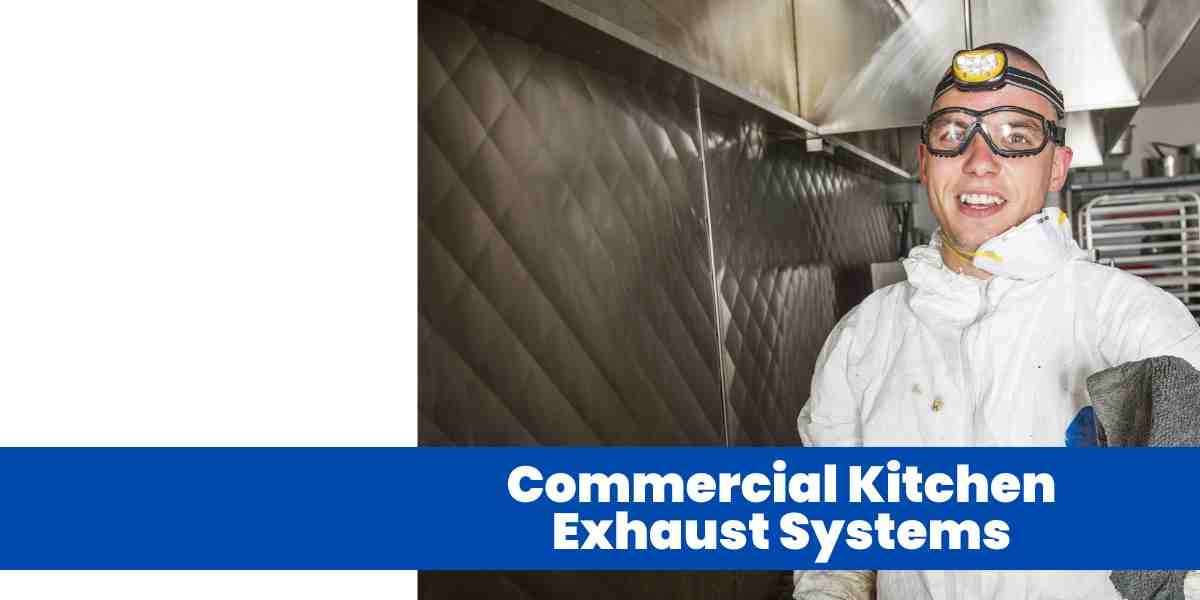 Commercial Kitchen Exhaust Systems
Exhaust systems are a necessary component of every commercial food establishment. Kingston Hood Cleaning is here to help keep your system running safely, efficiently and smoothly. The way we deal with the kitchen exhaust system requires the following essentials:
1. Proper inspection of the exhaust system components
2. Removal and cleaning of hoods, fans and filters
3. Identification of any potential safety hazards or maintenance issues
4. Application of a fireproof coating to all surfaces where necessary
5. Re-installation of hoods, fans and filters using professional-grade materials
Our certified technicians are always up to date with the latest industry codes, standards and trends. We also offer free estimates for all services.
Request an Estimate [Tap Here]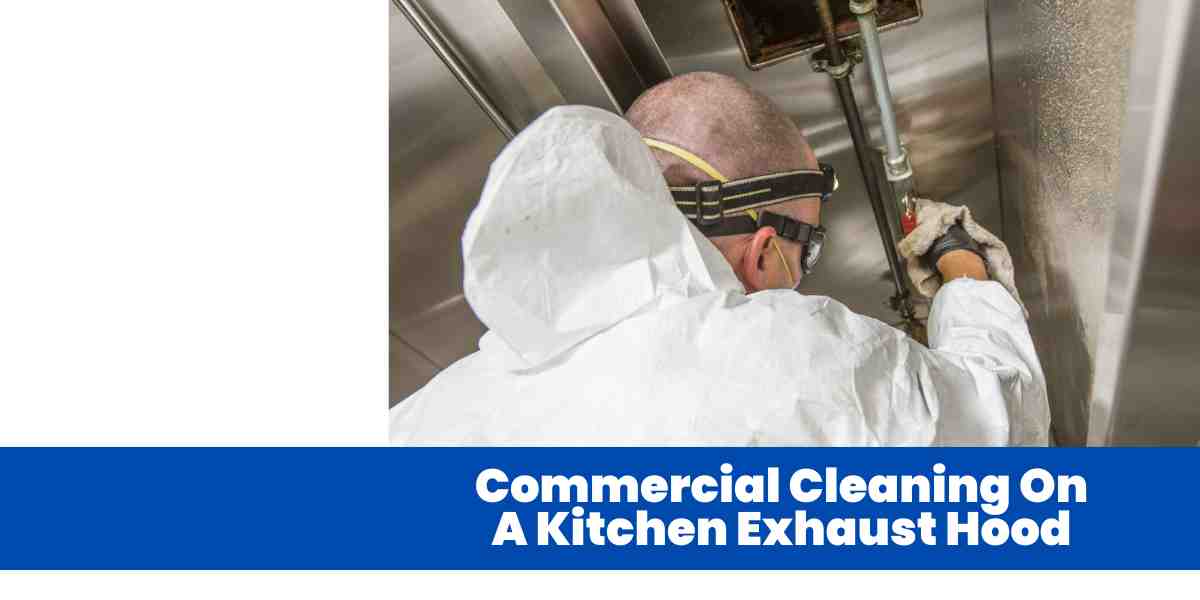 Hood Cleaning Service Near Me
It's not easy having to juggle between cooking operations and the tedious task of cleaning kitchen hoods. That's why finding a good hood cleaning service near you is always a great idea. A good hood cleaning service should have years of experience in this field, be certified and insured, use the latest techniques and tools for thorough cleanups, have flexible rates, and provide excellent customer service.
At Kingston Hood Cleaning, our hood cleaning service leans on steam, power washing, environment-friendly degreasers, and a proven strategy to deliver the best results. Our priority is to ensure your kitchen exhaust systems are adequately cleaned and properly maintained, whether you own a restaurant, hotel, cafeteria or other food service establishment.
Tap to Call Now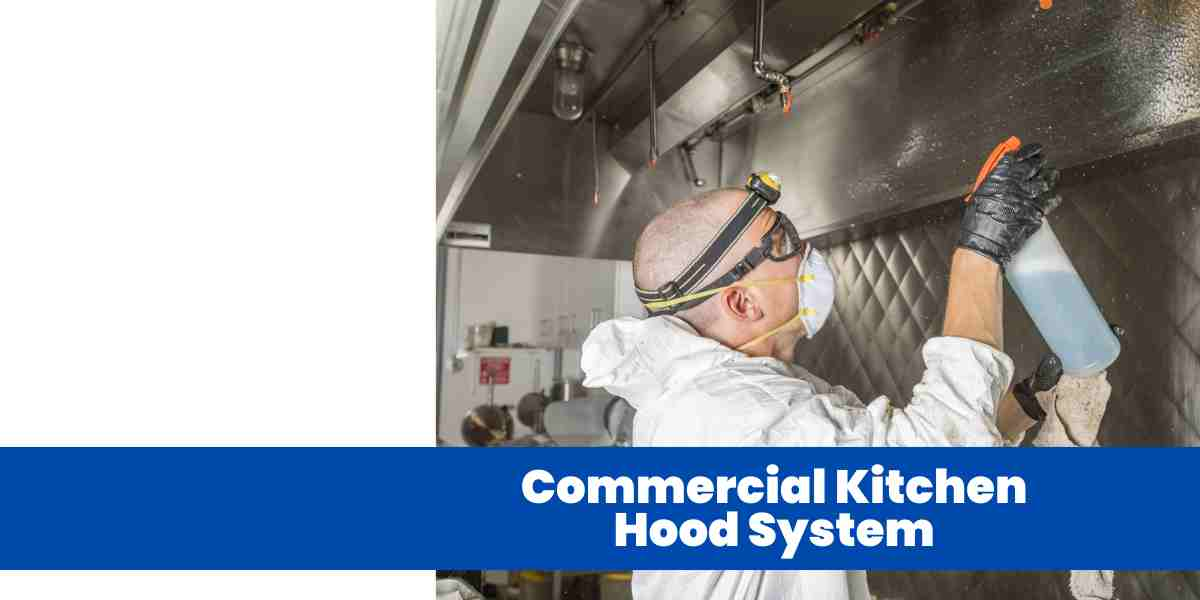 Restaurant Hood Cleaning Near Me
Keep your restaurant hood clean, up to code, and efficient by following these easy maintenance tips:
1. Check for any leaks or visible damage to the hood and vent system. Even the smallest of cracks can lead to major air leakage, poor performance, and hazardous fumes entering your restaurant.
2. Clean any grease or food buildup from the exhaust hood, filters, fans, and ducts regularly to avoid fire hazards and maximize airflow.
3. Have your exhaust hood regularly inspected by a certified professional to ensure it is up to code, clean, and efficient.
4. Replace any worn-out or outdated system parts as soon as possible to ensure safe and effective operation.
If you wish to be relieved of the burden of performing these tasks yourself, be sure to reach out to Kingston Hood Cleaning today!
Request an Estimate [Tap Here]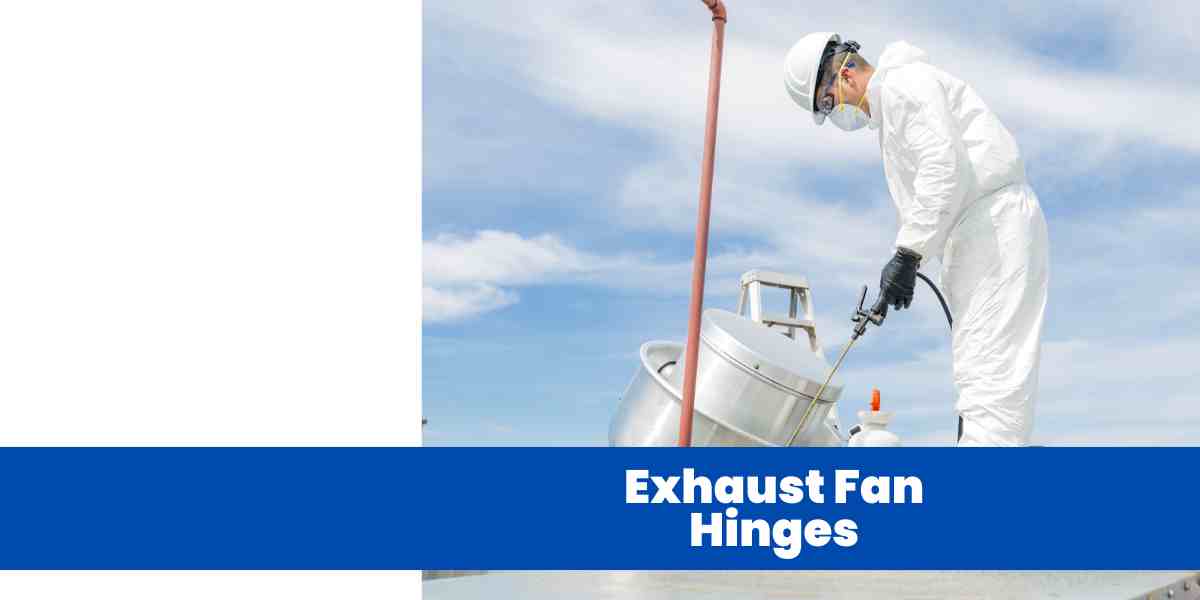 National Fire Protection Association
What does the NFPA say about how you should keep your commercial kitchen compliant with its standards? The first thing the NFPA recommends is that you should install and maintain a fire suppression system. This includes installing an automatic sprinkler, fire alarm system and smoke detectors. The NFPA also recommends keeping combustible materials like wood, paper, and fabric away from open flames or sources of high heat in the kitchen. They suggest having a minimum three-foot clear space around heating appliances and between combustible materials and any heat sources.
The NFPA advises that all kitchen equipment be inspected periodically for potential fire hazards, such as frayed wires or damaged insulation. It's also important to regularly test your fire suppression system to ensure it is working properly.
Tap to Call Now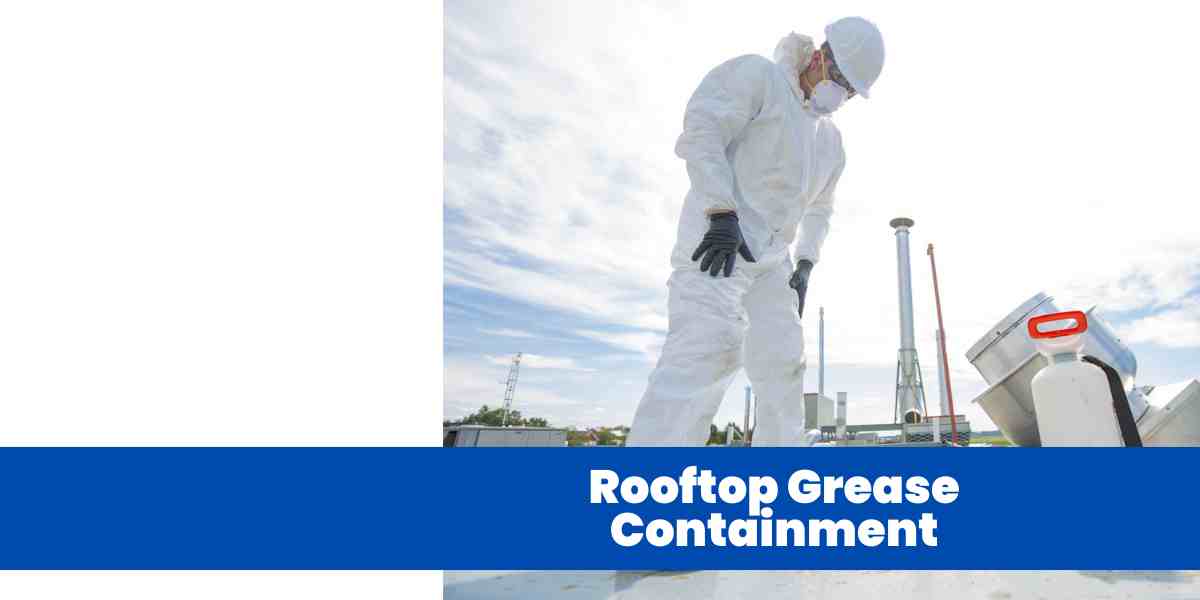 Commercial Kitchen Hood Cleaning Services Near Me
When it comes to keeping your commercial kitchen in top-notch condition, one of the most important tasks is ensuring that your hoods are regularly cleaned. Having a clean and well-maintained kitchen hood can ensure proper air circulation and the safety of your staff and customers.
To help make this task easier, many businesses offer commercial kitchen hood cleaning services near me. Finding a reputable local service provider ensures that your kitchen hoods are being cleaned and maintained properly and safely.
Commercial kitchen hood cleaning companies' services vary depending on the job's size. Some companies will use advanced equipment, such as high-pressure washers, to scrub and clean the hoods, while others may opt for a more manual approach. In either case, these companies will typically use specialized detergents and cleaning solutions to remove grease build-up and other dirt and debris.
Request an Estimate [Tap Here]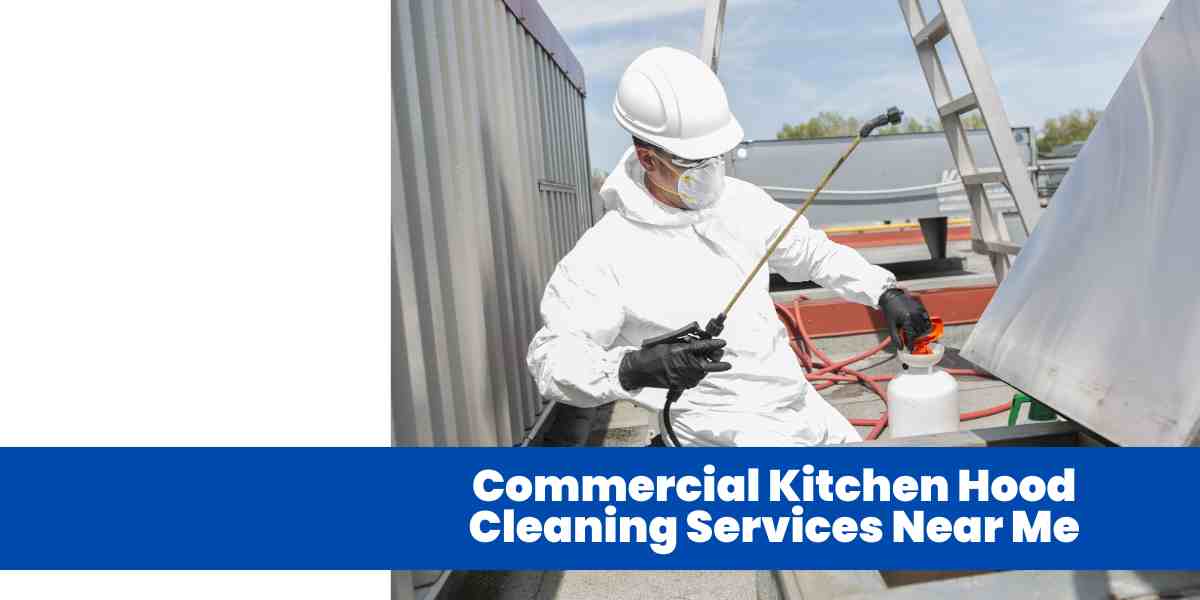 Hood Cleaning Service for Restaurants in Kingston
Expert hood cleaning services from professionals differ from regular cleaning done by kitchen staff in several ways, including:
Equipment: Professionals have specialized equipment and cleaning products that are not typically found in a kitchen.
Experience: Hood cleaning professionals have extensive experience in cleaning kitchen exhaust systems, which the kitchen staff may not have.
Thoroughness: Professional hood cleaners follow a detailed cleaning process to ensure that all parts of the kitchen exhaust system are thoroughly cleaned, including hard-to-reach areas.
Safety: Professional hood cleaners follow proper safety procedures to ensure their own safety and to prevent damage to the kitchen exhaust system.
Certification: Professional hood cleaning companies are often certified by industry organizations and have to meet certain standards.
Time-saving: Expert hood cleaning services allow kitchen staff to focus on other tasks, saving time and resources.
Tap to Call Now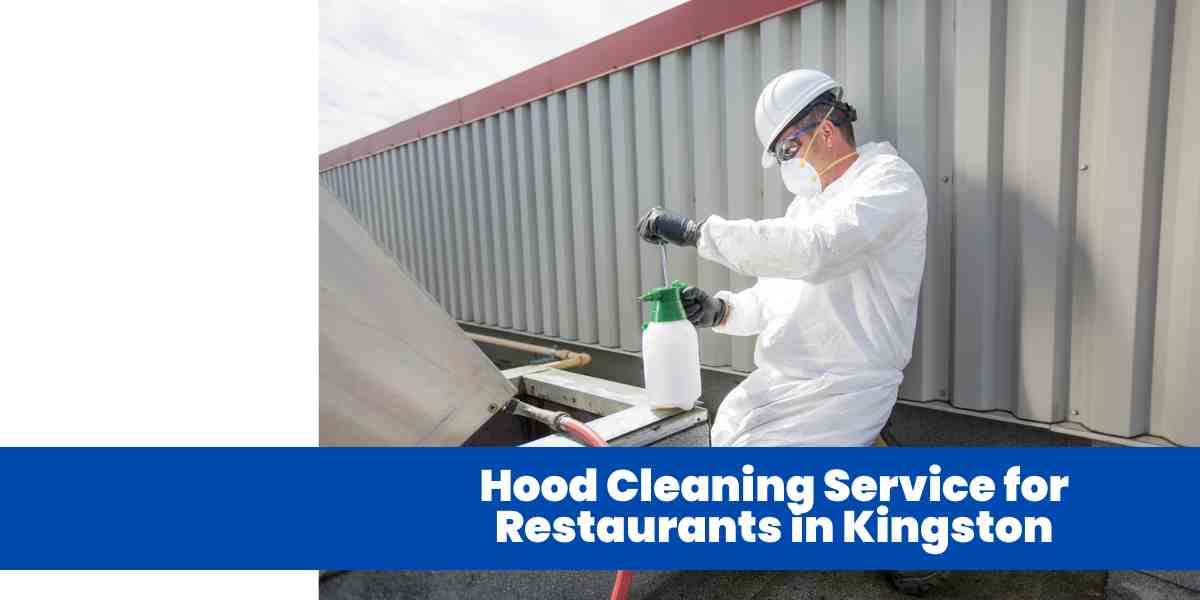 Commercial HVAC Cleaning Services
Kingston Hood Cleaning is not just a premier kitchen exhaust cleaning option. We also offer commercial HVAC cleaning services to keep your patrons comfortable at all times. Cleaning the HVAC is necessary, especially if the equipment is running continually. Our HVAC technicians are highly trained and certified in commercial HVAC cleaning services, ensuring that your system runs efficiently and safely.
Our HVAC service includes inspection of the entire system from the air handler to all ducts, replacement filters, cleaning blower assembly, and coil cleaning for better airflow and efficiency. Our technicians also perform condensate drain line cleaning to prevent mould and bacteria growth.
We also check airflow from each register and balance the entire system for even air distribution throughout the building. This is important for energy efficiency and comfort in every room.
If you have noticed an increase in dust, odours, or allergens or if your system is louder than normal, it's time to call Kingston Hood Cleaning for a thorough commercial HVAC cleaning. Our technicians will provide you with an honest assessment and propose the most effective solution suitable to your budget.
Request an Estimate [Tap Here]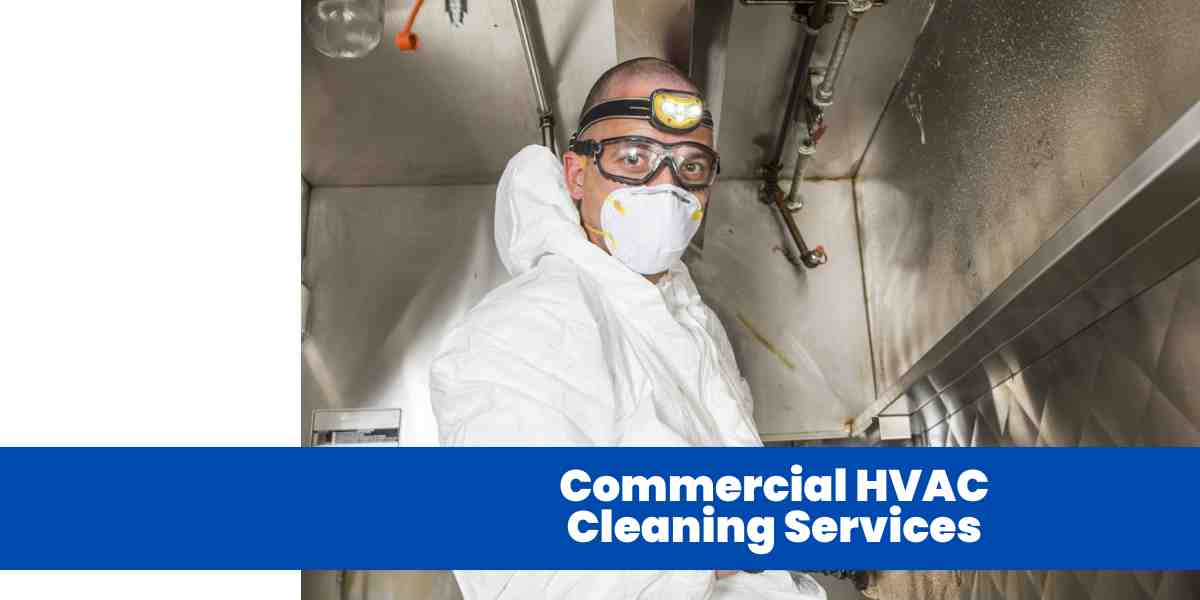 Restaurant Cleaning Services
Your restaurant must abide by the strict industry standards in cleaning and sanitation to provide a safe and healthy environment for your customers. It is also important that the restaurant maintains a neat and clean appearance. Restaurant cleaning services can help you meet these standards while keeping up with the demands of running a successful business.
Kingston Hood Cleaning performs the following for your convenience:
Deep cleaning of kitchens, equipment, and floors.

Cleaning of dining rooms, countertops, and other surfaces.

Sanitizing all surfaces to prevent the spread of germs and bacteria.

Removal of grease build up from range hoods, fryers, ovens, etc.

Ordering and stocking cleaning supplies as needed.

Proper disposal of hazardous materials and waste.Regular inspections to ensure that standards are being met.

Post-construction cleaning for restaurants undergoing renovations or changes.
By keeping your restaurant clean, you're allowing your business to stand out. Call us immediately for Ontario's best cleaning services.
Tap to Call Now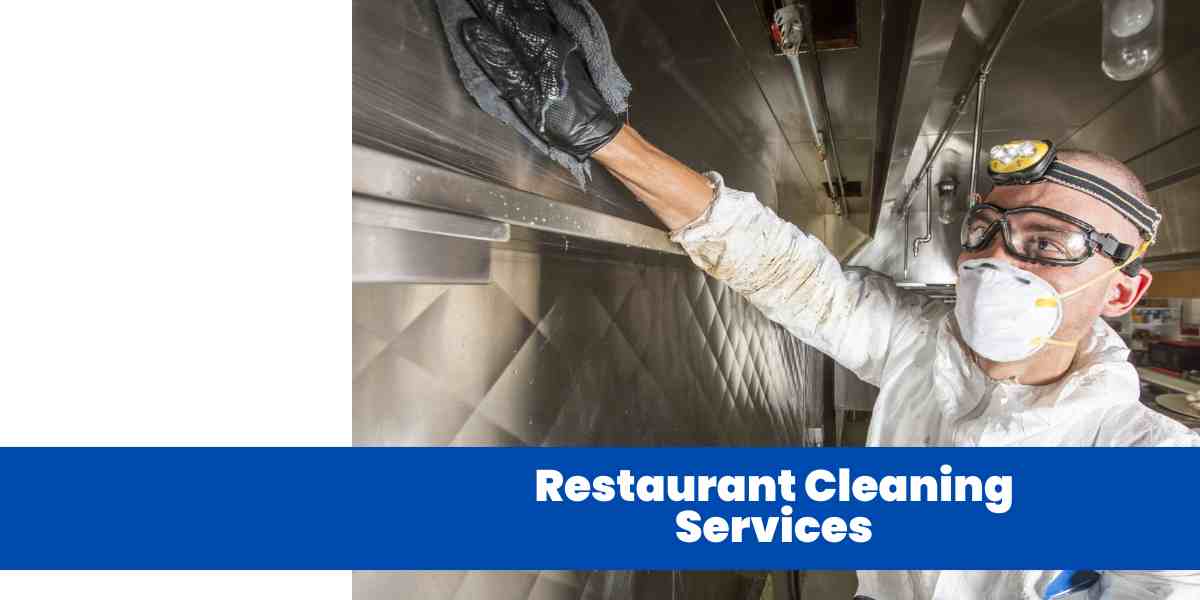 Hood Cleaning Services
Kingston Hood Cleaning is the leader in these hood cleaning services:
Grease Trap Cleaning: We will come to your restaurant to clean the grease traps, ensuring that your kitchen runs smoothly and safely.
Exhaust Fan Cleaning: Our technicians have the skills and experience to thoroughly clean exhaust fans and other ventilation systems that can become clogged with dirt and grime.
Hood Cleaning: We are the professionals who will ensure that your kitchen hood and vents remain clean, safe, and effective.
Interior/Exterior Cleaning: Kingston Hood Cleaning can help you keep your restaurant looking its best with our interior and exterior cleaning services. Whether scrubbing down walls, cleaning floors, or dusting hard-to-reach spots, our team has you covered.
Duct Cleaning: We understand the importance of having well-maintained ductwork in your restaurant. Our technicians can clean out any buildup or debris from the ducts to ensure good air flow and hygiene.
At Kingston Hood Cleaning, we take pride in providing our customers with the highest quality hood cleaning services.
Tap to Call Now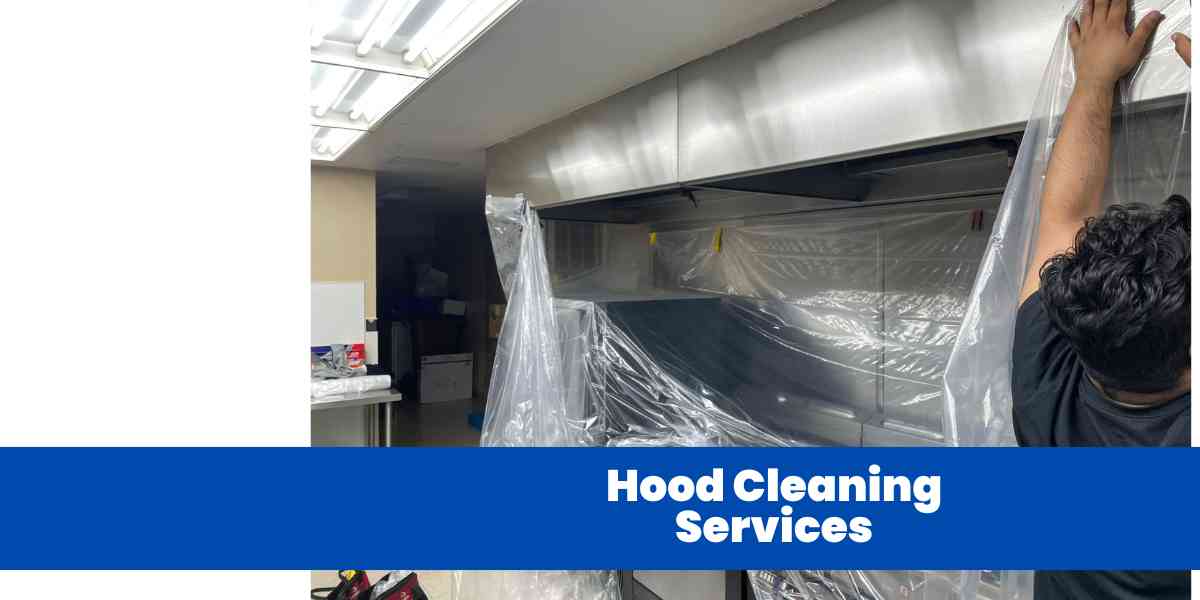 Range Hood Cleaning
Range hood cleaning by a qualified expert is far superior to DIY cleaning for several reasons. First, an experienced technician knows how to safely and effectively clean the range hood without causing any damage.
Second, they have the right tools and products specifically designed to break down stubborn grease and debris that may be stuck in hard-to-reach areas.
Third, the technician will inspect the range hood and ensure it is in good working order before they finish the job. Finally, they can recommend keeping your range hood clean and functioning optimally for years to come.
Tap to Call Now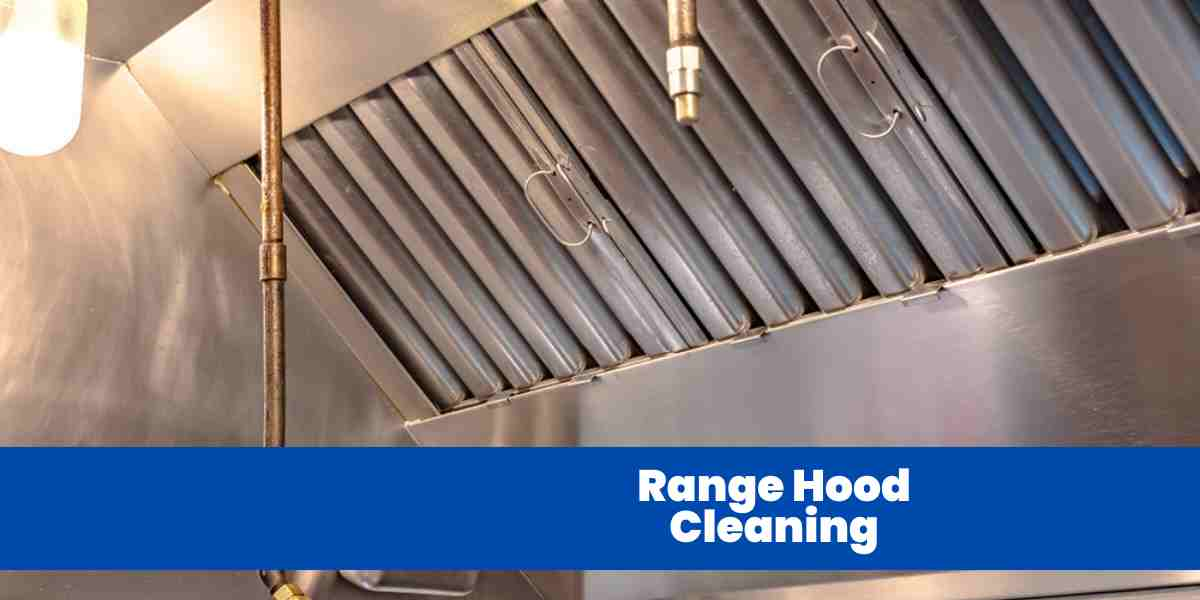 Kitchen Exhaust Cleaning
When cleaning the kitchen exhaust of a food service business, i.e., restaurant or hotel, some aspects are best left to Kingston Hood Cleaning. These include:
• Removing the fan housing, followed by cleaning the interior of the hood and all its components.
• Thoroughly cleaning the exhaust ducting with appropriate products.
• Removing grease build-up from fans and blowers.
• Ensuring that all areas, including equipment and walls, are perfectly cleaned with high-pressure steam or detergent.
• Cleaning the entire exhaust system using specialised vacuum and power washing equipment.
• Assessing the extracted grease, providing a detailed report on its condition and evaluation of any potential risks related to health and safety regulations.
• Installing new air filters upon completion of the task.
The reason why these tasks are meant to be performe by a trusted professional is to avoid any potential for fire hazards and to maintain a safe working environment. Additionally, cleaning the ducting is essential in keeping the inside of the kitchen clean and reducing the risk of mould or bacteria build-up.
Tap to Call Now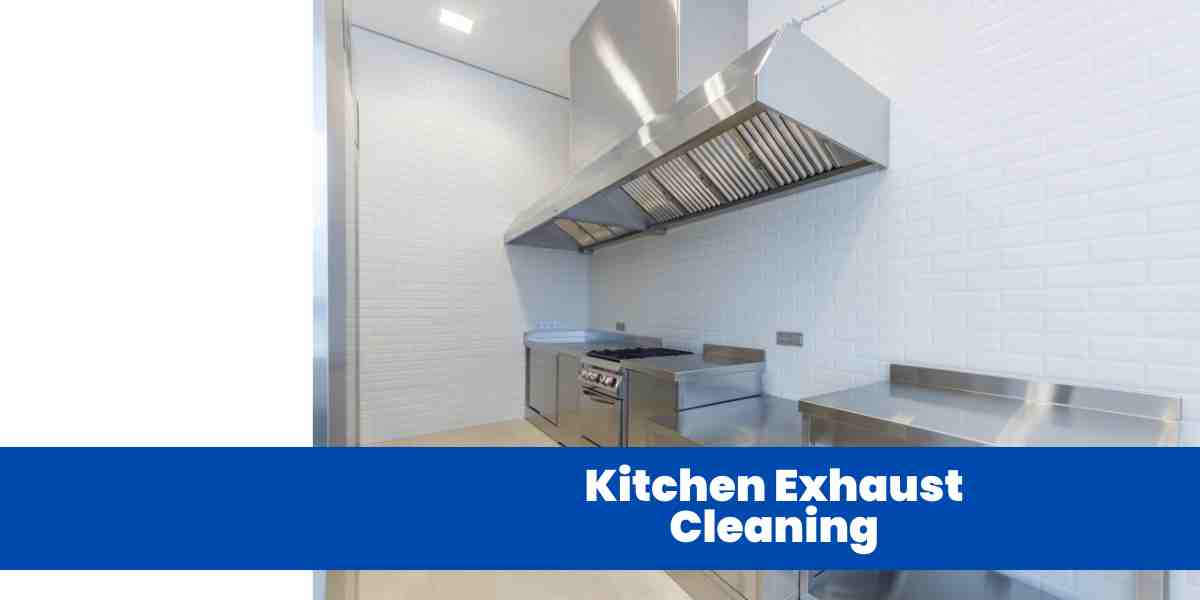 Cleaning Range Hood
Range hood cleaning in a commercial setting is different to that of a residential one. While there are many similarities in the process, commercial range hoods tend to be larger and more complex than their domestic counterparts.
The cleaning of a commercial kitchen exhaust involves removing all grease build-up from the fan housing, ducting and other components. This includes applying an appropriate detergent or degreaser, then removing grease build-up with high pressure steam or power washing.
Once the cleaning process is complete, it's essential to thoroughly inspect the entire system, ensuring that all areas are free of dirt and dust. Installing new air filters, checking the fan blades for any potential hazards, and testing all components to make sure everything works as it should are also important steps of the process.
Tap to Call Now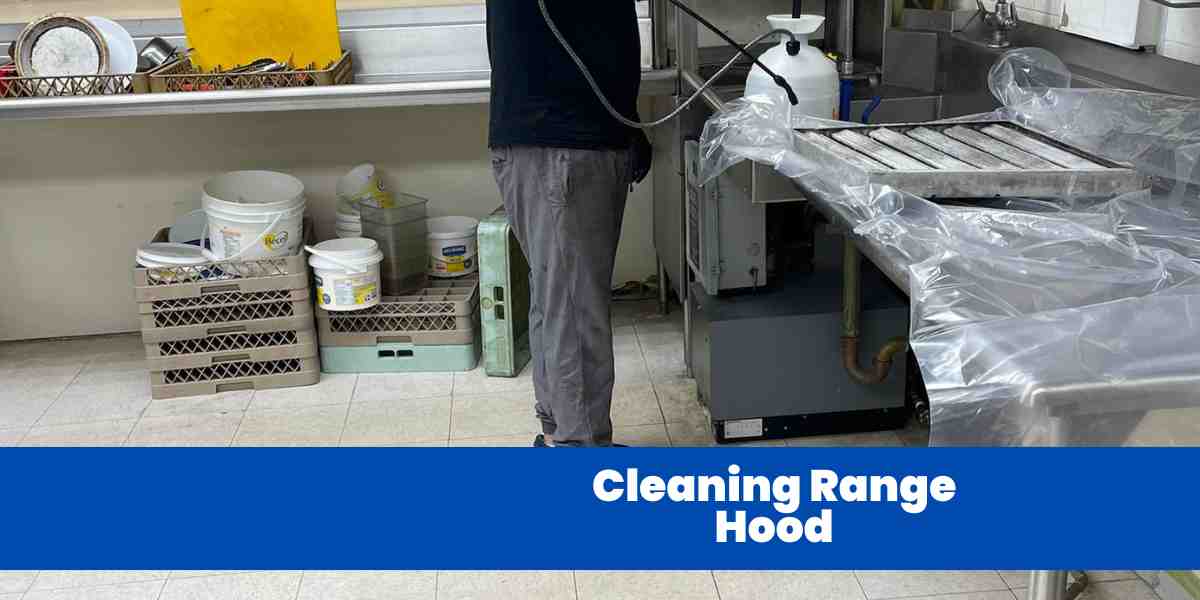 Frequently Asked Questions
How much does it cost to clean under the hood?
The cost of hiring a professional for hood cleaning varies depending on the size of the hood and the frequency of cleaning required, but it can range from a few hundred to several thousand dollars per cleaning. It is recommended to get quotes from multiple hood cleaning companies to compare prices.
How often should the hood be cleaned?
Restaurant hoods should be cleaned every three to six months, or more often if necessary. It's possible that insurance and fire regulations in your area have set minimum intervals between cleanings that must be met. If you need advice tailored to your restaurant, a professional hood cleaning service is the best place to turn.
What is the best way to clean a hood?
A hot water pressure washing system is the best tool for cleaning a restaurant hood. The hood, ducts, fans, and filters are all cleaned using high-pressure hot water to get rid of oil and dirt buildup. The high water temperature and pressure easily breakdown grease and oils, making them more manageable to remove and facilitating a complete cleaning. Most hood cleaning experts agree that this is the best way to get the job done.
How much does it cost to clean a hood system?
Cleaning commercial hoods is a pro's job, and the cost of this service typically depends on several factors such as the size of your hood system, its current status, as well as the services required. Contact us and we'll provide you with a fair estimate.
How often should a hood vent be cleaned?
Hood vents go through some rough days, so it's important to have them cleaned frequently. The National Fire Protection Association (NFPA) recommends that kitchen hoods and vents be cleaned at least once a year, but in most commercial scenarios, they should be cleaned more often.
Do range hood vents need to be cleaned?
Yes, range hood vents need to be cleaned regularly to ensure proper functionality and performance. They also need to be inspected for any signs of damage or faults so they can be repaired or replaced in a timely manner.
How do you clean commercial range hood grease?
Commercial range hoods need to be cleaned using specialized products and techniques. Cambridge Hood Cleaning uses specifically formulated cleaning agents, pressure washing, as well as specific tools and equipment to deep clean your commercial range hoods, removing all dirt and grease.