Pressure Washing Services
Kingston Hood Cleaning is a local cleaning company in Kingston, Ontario, that offers premium pressure washing services. Pressure washing is an efficient way to restore the look and feel of your property. It can remove dirt, grime, and debris from hard surfaces that regular cleaning methods may not be able to reach. It is also ideal for restoring surfaces that have been neglected or damaged by weather.
The benefits of using pressure washing over other cleaning services are very clear. Pressure washing uses high-powered water jets to remove staining and stubborn materials that can't be removed through normal cleaning techniques. It is also much faster than traditional methods, which saves time and energy. Additionally, it can remove moss, algae, rust, paint, dust, dirt and more without damaging the surface like a harsh chemical cleaner might do. With this cleaning method, you get a complete clean in minimal time with great results. Call us anytime if you wish for your commercial or industrial property to get a needed refresh.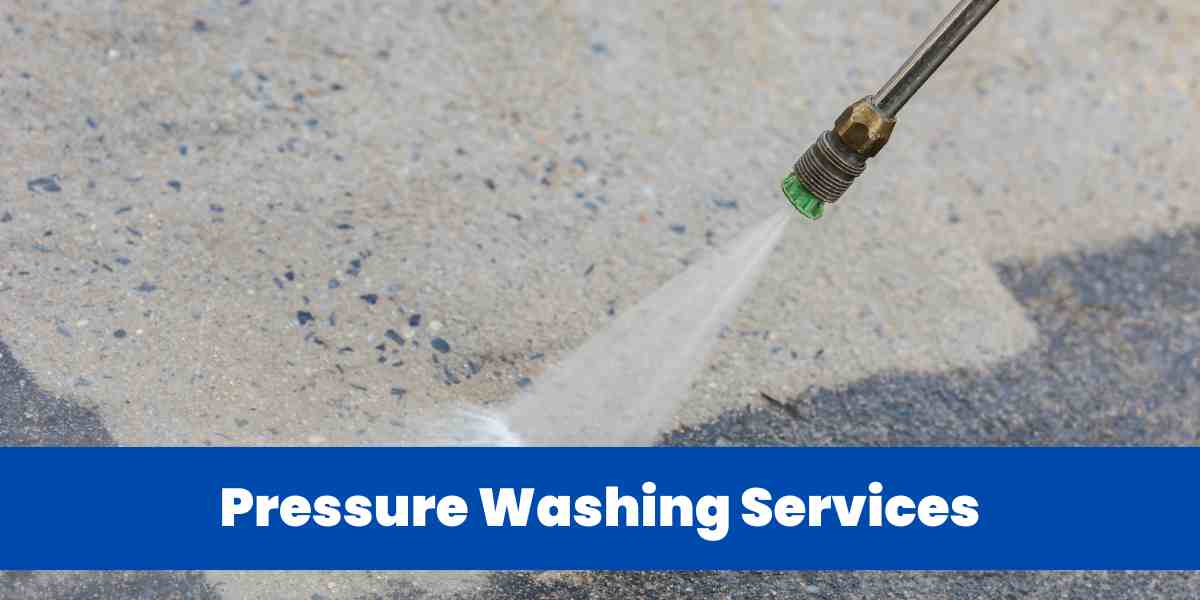 Kingston Hood Cleaning
Request a Estimate
Get your free written hood cleaning or kitchen
exhaust cleaning estimate today.
Tap to request estimate
Pressure Washing Near Me
Pressure washing can become a necessity for a variety of reasons. It can protect surfaces from the damaging effects of weather and other environmental factors, as well as remove unsightly marks or stains from surfaces. For instance, a patio or deck frequently exposed to the elements may become an eyesore due to dirt, grime, and mildew accumulation over time. Pressure washing can help restore the look and feel of your outdoor living area without needing sanding or abrasive cleaning methods.
Pressure washing is also a sensible strategy to ensure your exterior is ready for painting or other services. It can help remove old paint chips or debris that could restrict the painting process. If you are considering painting your exterior, pressure washing can also make short work of cleaning away any dirt, pollen, or dust that may cause issues with the final coat of paint. Additionally, regular pressure washing services are recommended to extend the life and maintain the appearance of your siding and other property features.
Tap to Call Now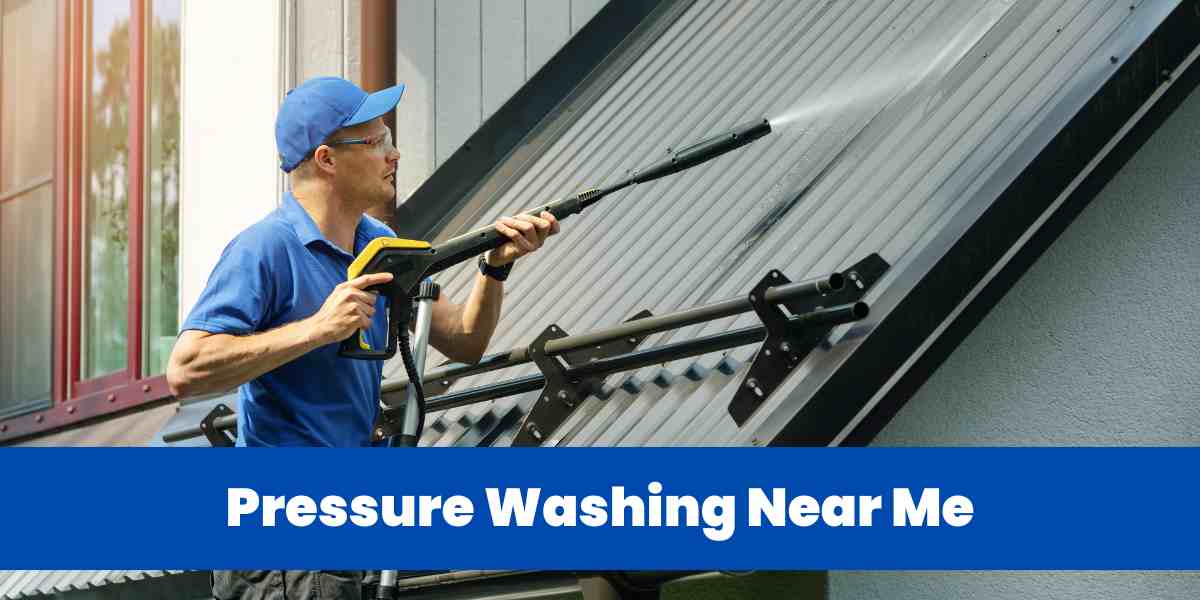 Industrial Pressure Washing in Kingston, ON
Industrial pressure washing from Kingston Hood Cleaning uses high-powered water jets to quickly and effectively clean large surfaces. This technique is powerful enough to remove dirt, debris, and stubborn materials that regular cleaning methods cannot remove. As an industrial service provider, Kingston Hood Cleaning offers a wide variety of services, including degreasing, acid washing and steam cleaning.
Industrial pressure washing is well suited for removing build-up on machinery or equipment in industries such as mining, agriculture and manufacturing. It can also be used where combustible dust or debris has accumulated, making the environment hazardous if it becomes airborne. Pressure washing can prevent the need for expensive replacement parts, saving time and money in the long run. Additionally, this type of cleaning is ideal for warehouses and other large commercial properties where surfaces require a quick and thoroughly clean without damaging the surface.
Request an Estimate [Tap Here]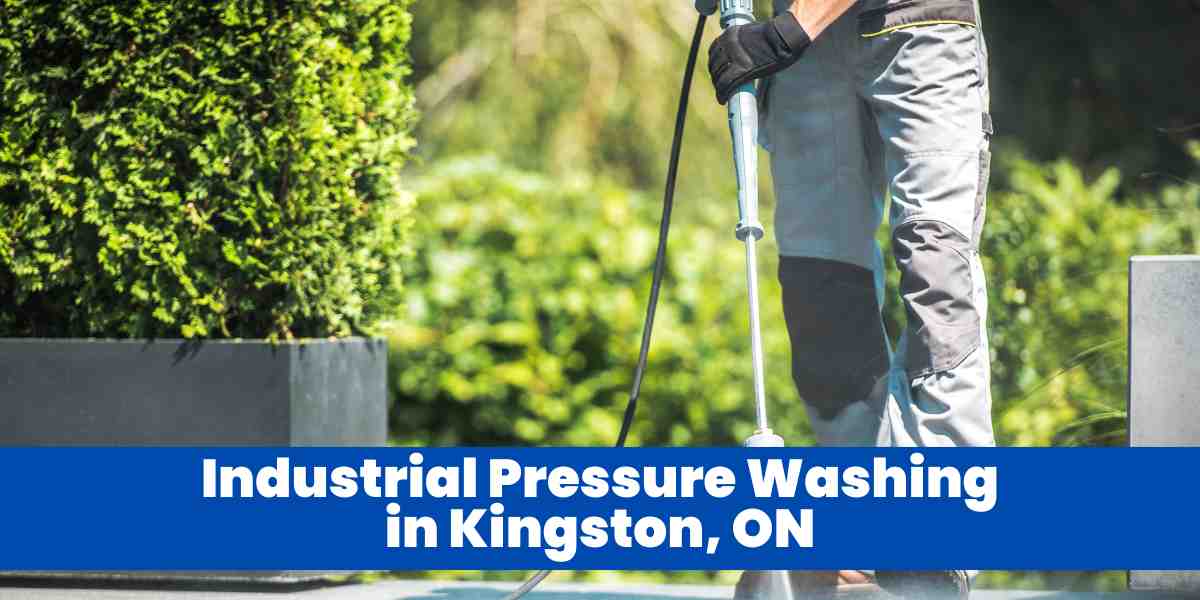 Commercial Pressure Washing in Kingston
Industrial pressure washing is a highly efficient technique for cleaning vast areas of filth and dirt. High-velocity water jets are used in pressure washing to remove even the most embedded grime and soil from various surfaces and objects. The methods used in commercial pressure washing vary from surface to surface.
This method is frequently employed in commercial environments requiring extensive deep cleanings, such as warehouses, industrial plants, restaurants, and grocery shops. Compared to purchasing brand-new components for machinery or equipment, pressure cleaning quickly pays for itself. Also, it is a must-have for protecting workers in regions where flammable dust or debris has gathered. As a bonus, this kind of cleaning is perfect for businesses that require a deep cleaning without risking any damage to their expensive machinery or building.
Tap to Call Now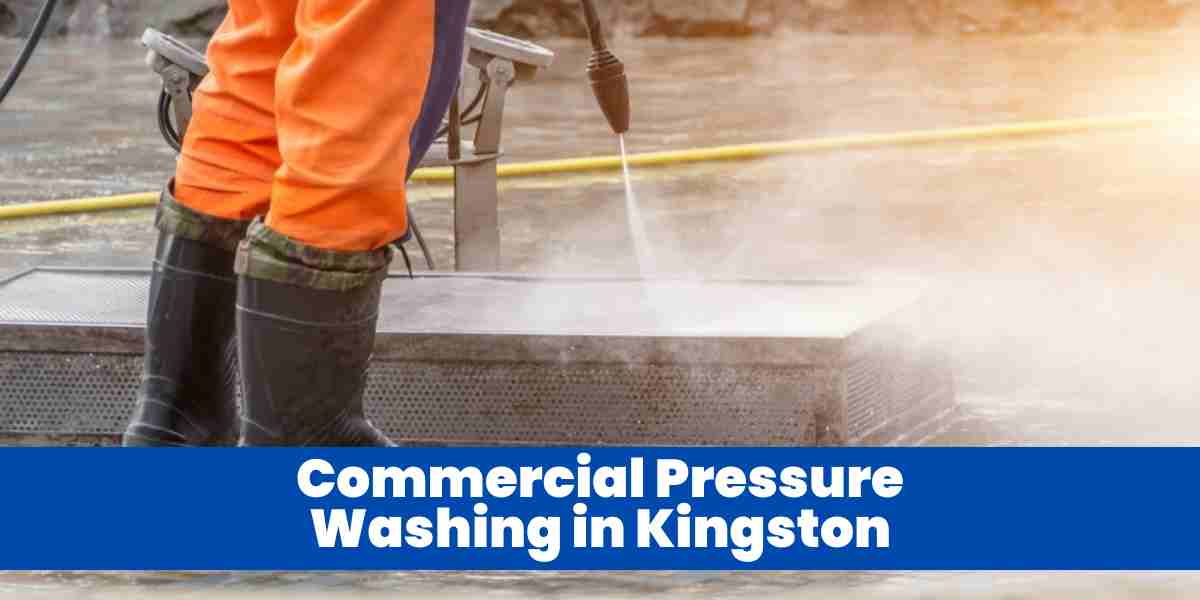 Pressure Washing Kingston, ON
Pressure washing is necessary for the exterior of a commercial building when it has accumulated dirt, debris, mould or mildew. This could be from weather exposure, poor maintenance or other external causes.
Pressure washing is also necessary to remove any combustible dust or debris that may have accumulated outside the building, as this can create hazardous working conditions. Additionally, pressure washing can revive the appearance of an exterior by removing years of buildup. Call on Kingston Hood Cleaning to preserve your property's aesthetic and structural value.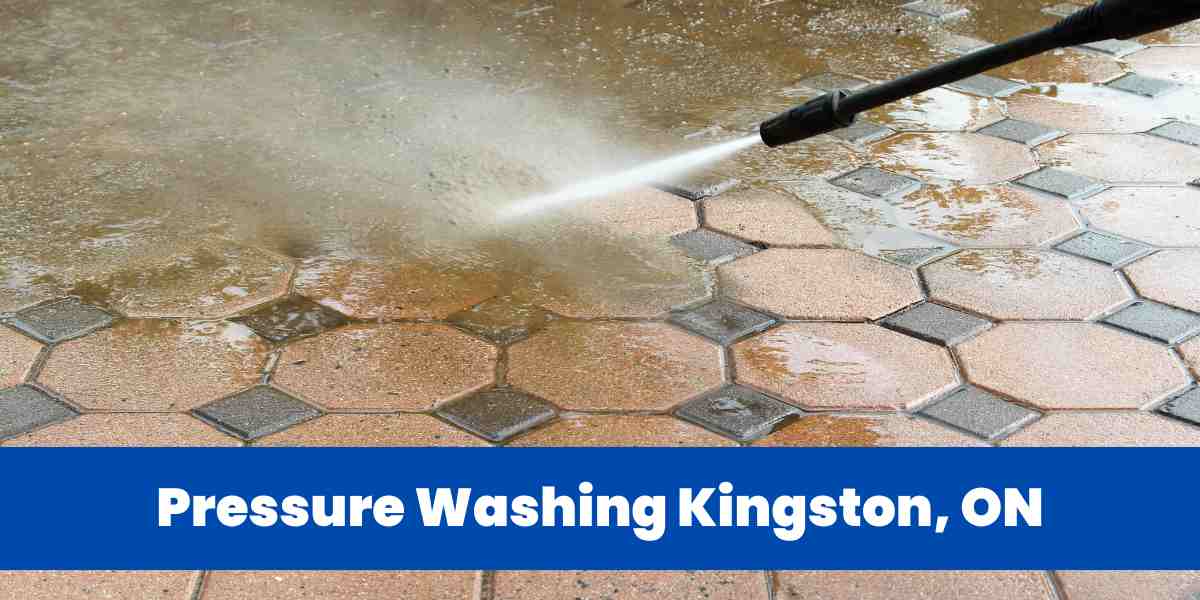 Request an Estimate [Tap Here]
Standard Pressure Washing Services
Kingston Hood Cleaning offers a wide range of pressure washing services for commercial buildings. Their standard pressure washing services include:
Decontamination – this process uses a specialized detergent and spraying technique to remove dirt, mould and mildew build-up safely and effectively.

General Surface Washing – using high-pressure water jets, this service removes any dirt or debris on the surface of the building. It also sanitizes areas that require extra attention, such as door handles, window sills and other areas where germs can accumulate.

Brightening Services – Kingston Hood Cleaning also offers brightening services that utilize special chemicals to bring back the original shine on surfaces dulled by sun exposure, dirt or debris buildup.
Tap to Call Now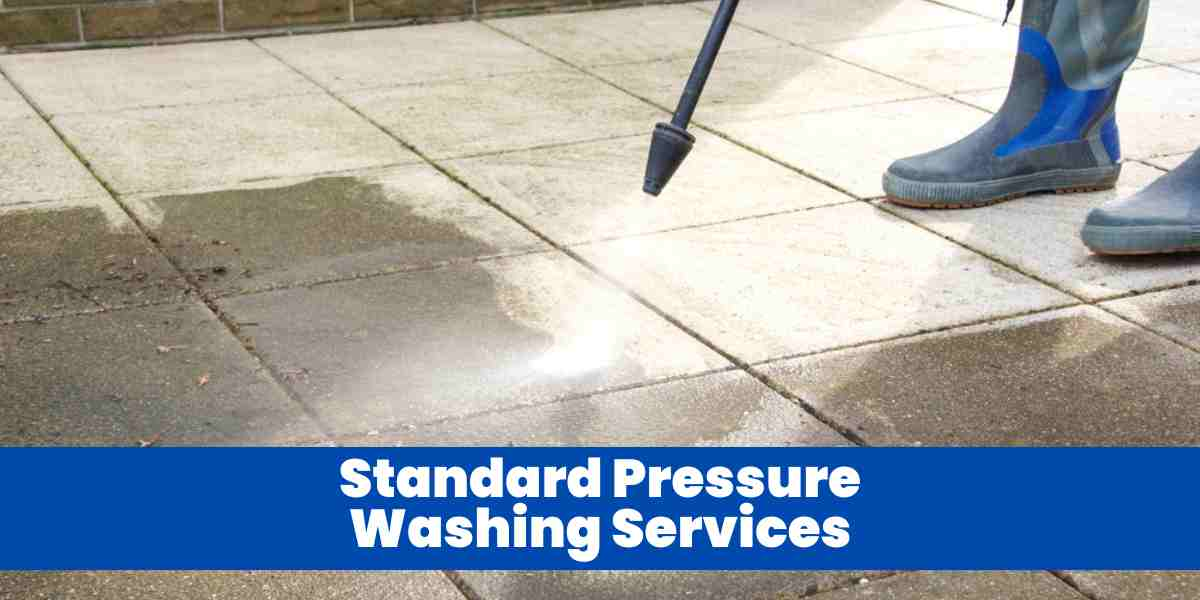 Pressure Washing Sidewalks in Kingston
There are many benefits to pressure washing a sidewalk, making it an attractive option for both commercial and residential premises.
Cleaning pavements with a pressure washer may help keep pedestrians safe by removing grease, dirt, and other debris that could cause slip-and-fall accidents. This is especially crucial in high-traffic areas, where spills from automobiles, food, and other sources can accumulate and produce hazardous, slippery situations. Businesses that care about their image should also pressure wash their sidewalks regularly.
If you want your sidewalk to last longer, pressure washing will keep it clean and free of harmful substances like mould and mildew. Not removing these compounds regularly will result in gradual discoloration and eventual weakening of the underlying material. Sidewalks may be kept looking like new and protected from future wear and tear by regular pressure washing to remove the dirt, dust, and other impurities that collect over time.
Request an Estimate [Tap Here]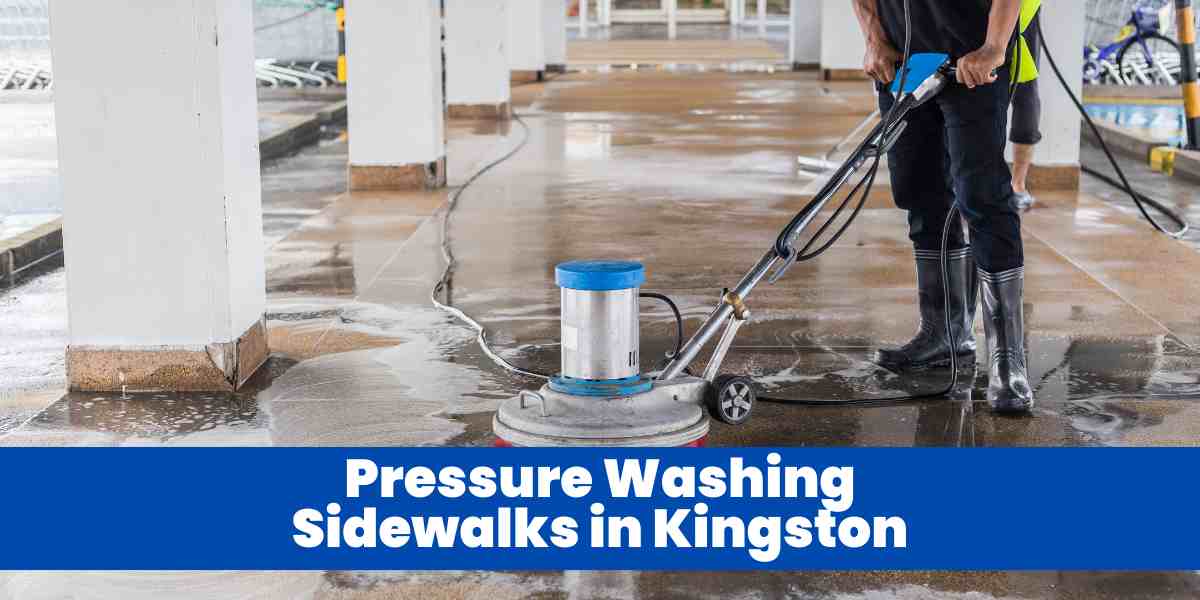 Pressure Washing Drive-Thru's in Kingston, ON
When cleaning the exterior of a building, Kingston Hood Cleaning has a drive-thru pressure washing option for places where a regular mobile pressure washer can't go. To begin, the area is sprayed with a high-pressure wand to remove dirt and debris, and then, if necessary, it is scrubbed with detergents for deeper cleaning. Once all traces of debris have been removed, the area is sprayed with high-pressure water.
The experts at Kingston Hood Cleaning will clean your building in a fraction of the time it would take if you were to do it on foot, and you won't even have to leave the comfort of your car to do it. Drive-through restaurants and shopping malls with limited parking can benefit greatly from this service.
Tap to Call Now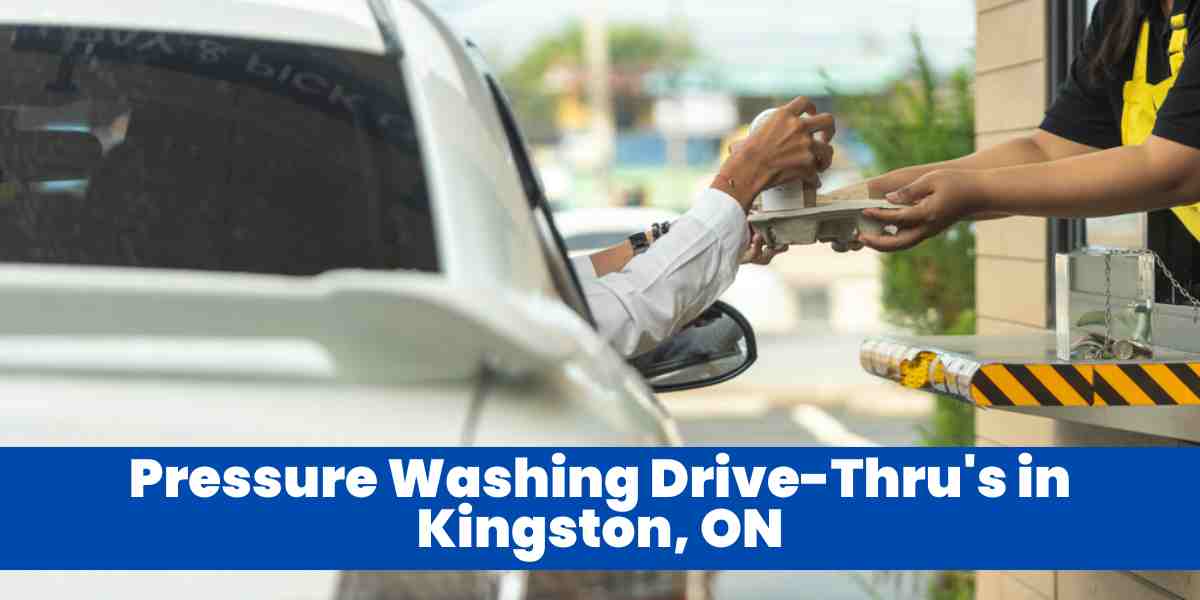 Patio Pressure Washing in Kingston
Patio pressure washing by Kingston Hood Cleaning is a worthy investment for any property owner. First and foremost, pressure washing can help keep patios in good condition, allowing them to last much longer than they would without regular maintenance. Pressure washing can also remove dirt, debris and other contaminants that may accumulate over time, making the patio look more pleasant while protecting it from further damage caused by mould or mildew build-up.
Pressure washing increases the resale value of a home or commercial property by giving the exterior areas a sense of cleanliness and freshness that can attract potential buyers or renters. Finally, pressure washing can also improve safety by removing oils, grime and hazardous substances that could otherwise cause slipping accidents and other hazards.
Request an Estimate [Tap Here]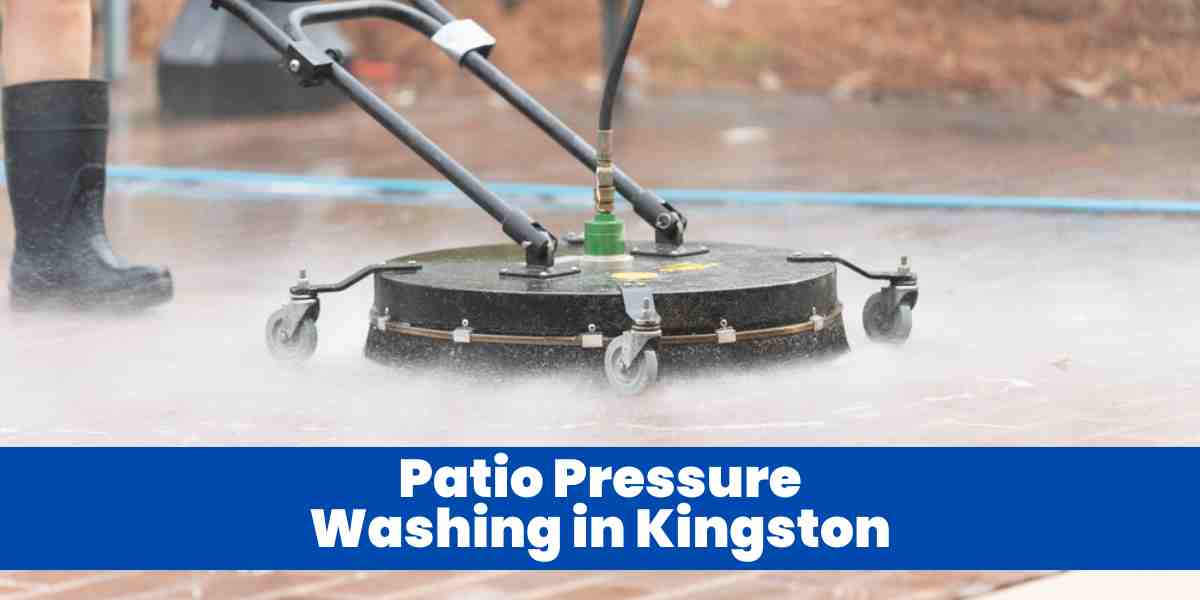 Power Washing Kingston Restaurant Hoods
Several good arguments favour having a professional power wash a restaurant's exhaust hood or ductwork. In the first place, it ensures the well-being of your staff and clients. Due to its high flammability when exposed to open flame sources like a stove burner, grease buildup on kitchen hoods and exhaust systems poses a significant fire threat if not frequently cleaned. Investing in a power washing service to maintain cleanliness in these locations is essential for avoiding potential dangers.
In addition, power cleaning the hoods and ventilation systems in a restaurant help contain odours within the establishment. The accumulation of grease in these areas can trap odours and food particles, which can then be discharged into the air and put off consumers. To keep your restaurant smelling fresh, have a power cleaning service come in regularly to remove any grease or odour-contaminated areas.
Tap to Call Now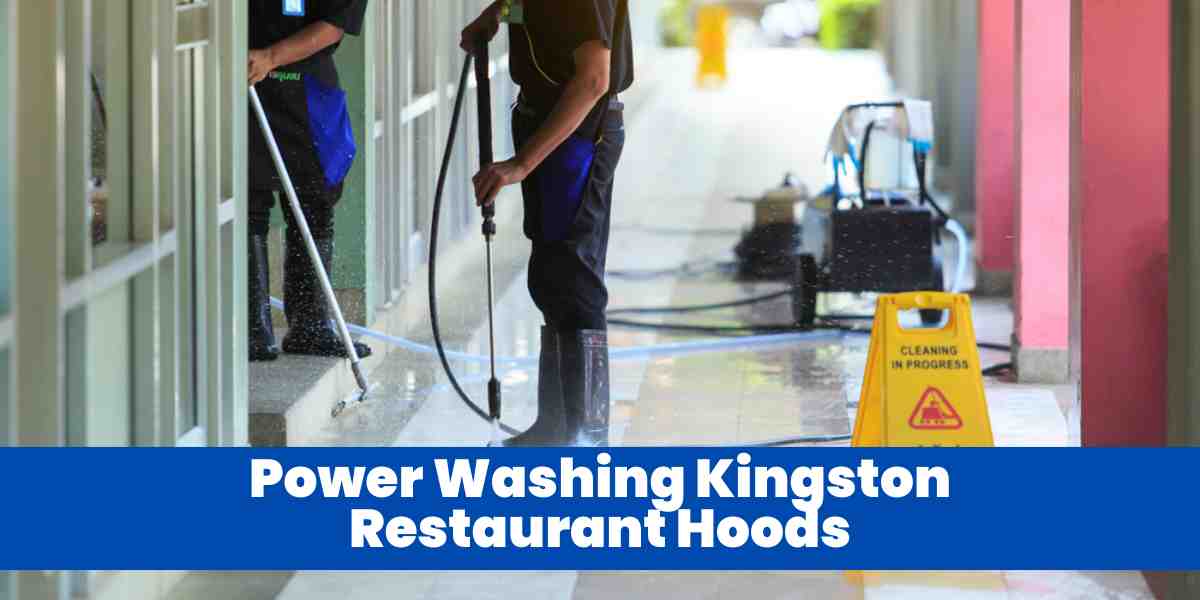 Pressure Wash
Kingston Hood Cleaning offers pressure washing services to businesses and factories to eliminate the dust, filth, and grime accumulated over time. Surfaces of various sorts may be rapidly and thoroughly cleaned with the help of pressure washing, which uses high-pressure water jets. A thorough cleaning may be accomplished in a short amount of time with this procedure due to its pinpoint accuracy.
Pressure washing is the safest and most effective technique to clean an area without endangering the people in the vicinity. This is especially true for cleaning areas that are tough to access. Compared to other cleaning forms, pressure washing is far preferable since it does not necessitate the use of possibly harmful chemicals or other things. In addition, oils and other slippery contaminants may be removed off walkways and other locations where people may walk using a pressure washer, making them safer for pedestrian traffic.
Request an Estimate [Tap Here]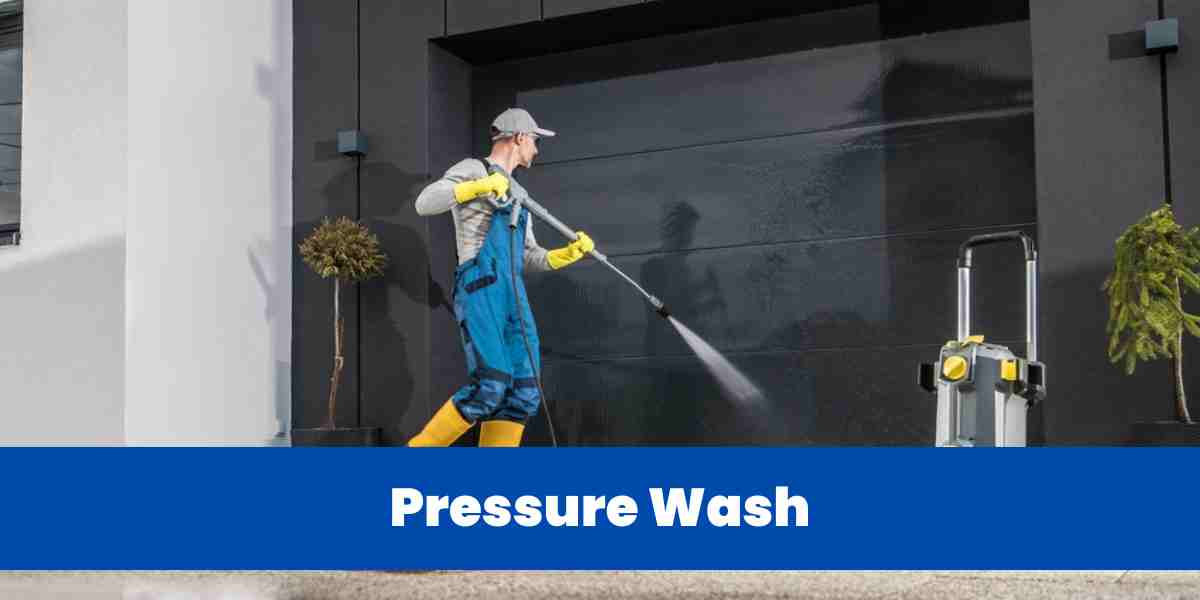 Routine Pressure Washing Services
Scheduled high-pressure water jet cleanings of inaccessible or unwieldy places are "routine pressure washing services." This cleaning approach is designed to quickly and effectively zero in on trouble regions. Removing dirt, dust, grime and other pollutants that have built up over time may greatly improve air quality and reduce the risk of injury or illness, making regular pressure washing services crucial. Removing oils and other potentially hazardous compounds from pathways and other pedestrian areas makes this cleaning the best option for preventative maintenance in commercial and industrial environments.
Call Kingston Hood Cleaning today for a complete and always dependable routine pressure washing service. We're available any time you need us!
Tap to Call Now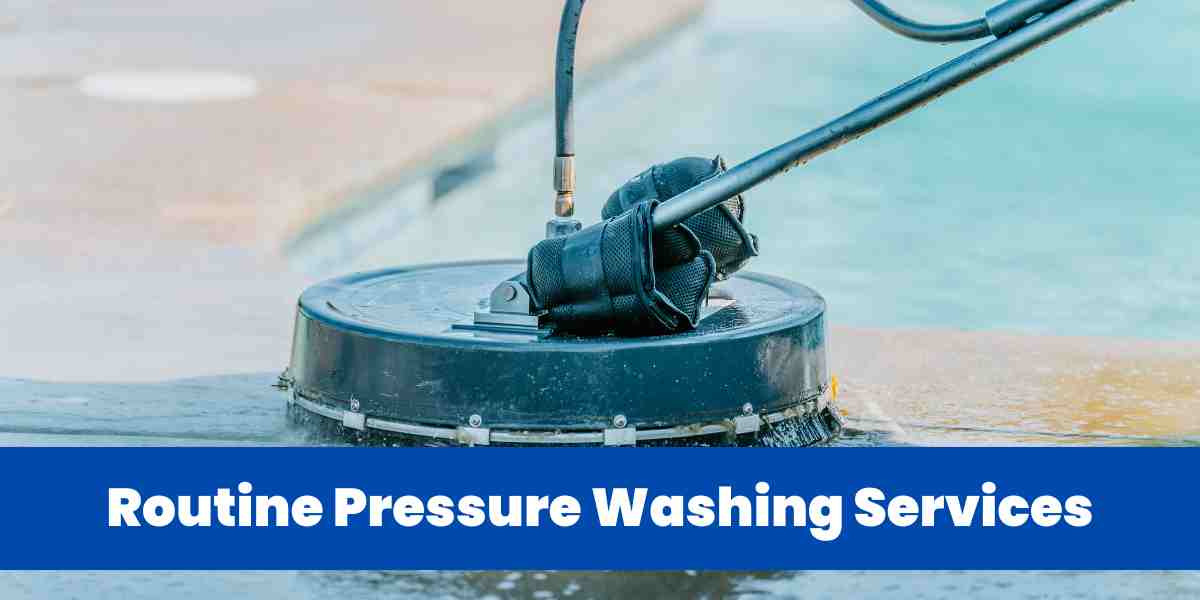 Pressure Washing Kingston
There are noticeable differences between the outcomes of pressure washing and regular washing when applied to external surfaces. Garden hoses with special nozzles designed to minimize water pressure are the de facto standard cleaning tool, and they're best used on softer surfaces or in more accessible places (with some exceptions). On the other hand, pressure washing uses water sprayed at high pressure to swiftly and efficiently remove dirt, dust, grime, and other pollutants from inaccessible or otherwise difficult-to-clean areas. Built-up oils or other slippery compounds can also be removed with pressure washing.
Pressure washing is preferable to other cleaning methods since it does not necessitate using toxic chemicals or other things that might contaminate the surrounding area. In addition, it can lessen the risk of slips and falls by eradicating oils and other potentially hazardous compounds from pathways and other locations where people may walk. Pressure washing is more effective at removing dirt and grime than traditional cleaning methods, so it is preferred in commercial and industrial environments.
Request an Estimate [Tap Here]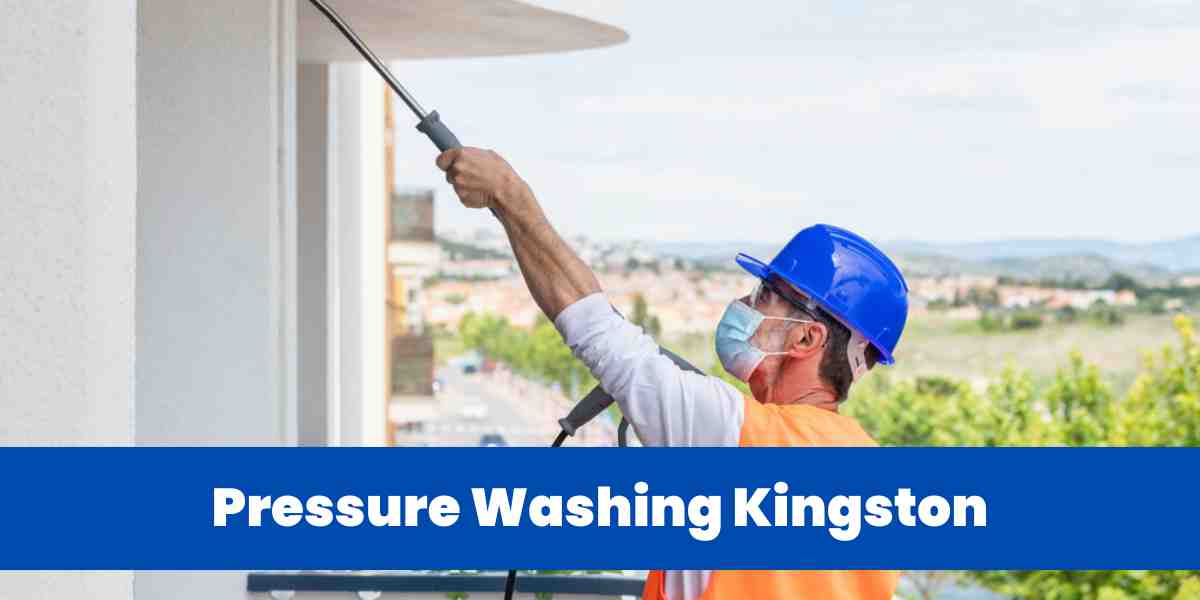 Reliable Power Washing Services for the Kingston Area
Kingston Hood Cleaning is the most competent and trustworthy power washing service in Kingston, ON, because of the following:
Professional pressure cleaning service with over a decade of experience and a skilled team

Modern machinery with well-calibrated pressure settings

Made use of environmentally safe cleaning products that won't leave a residue and won't cause harm to the local ecosystem.

Capable of aiding in the upkeep of health and safety regulations in industrial and commercial environments

Results are quite professional, and prices are reasonable.
Call us if you need power washing services right away!
Tap to Call Now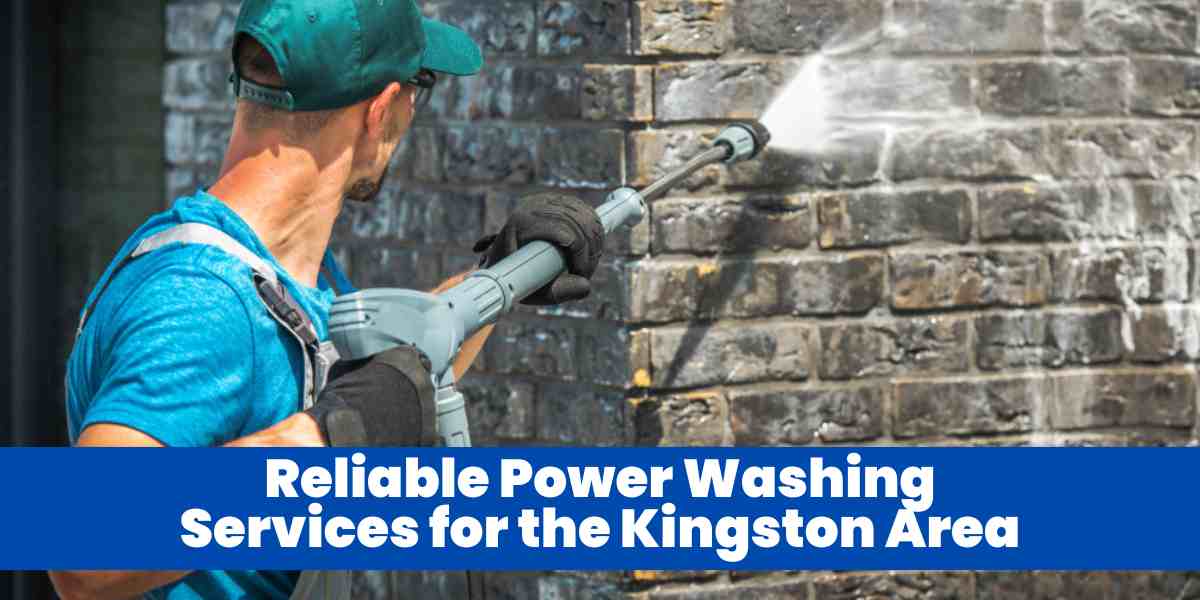 High Pressure Cleaning Every Time
The high-powered water used in high-pressure cleaning effectively removes dirt, debris, and other pollutants from inorganic surfaces. Concrete, asphalt, wooden decks, patios, driveways, siding, and more are just some of the various surfaces that may benefit from this method's safety and effectiveness. When mixed with detergents and other cleaning chemicals, water's mighty force can penetrate deep into the surface to remove even the hardest stains.
For even better results against mould, mildew, algae, and other long-lasting impurities, high-pressure washing is sometimes combined with hot water.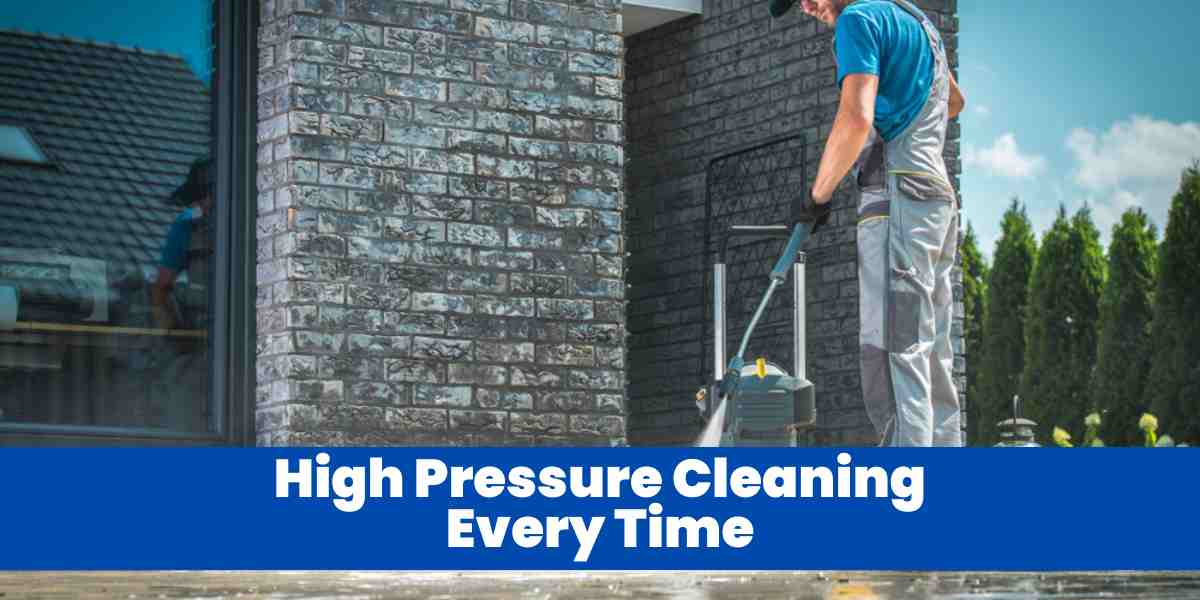 Request an Estimate [Tap Here]
Professional Pressure Washing, Great Results
Combining high-tech tools and extensive knowledge ensures that professional pressure washing always produces excellent results. Depending on the task at hand, expert pressure washers have access to high-powered equipment that may generate a wide range of pressure and temperature settings. Using this method, they may clean concrete, asphalt, wood decks, patios, driveways, siding, and more without risking injury to themselves or others. Additionally, experts may modify the water pressure to suit the needs of the cleaned area. This prevents any deterioration while yet keeping a spotless surface.
Professional pressure washers use high-powered equipment for thorough cleaning and high-quality detergents and chemicals designed for each task. Using these chemicals in conjunction with carefully calibrated water pressures and temperatures under the supervision of trained experts helps guarantee that even the most obstinate stains will be removed without causing any surface damage. Because of this, whether you're trying to clean a home or a business, it's best to hire a professional pressure washing service.
Tap to Call Now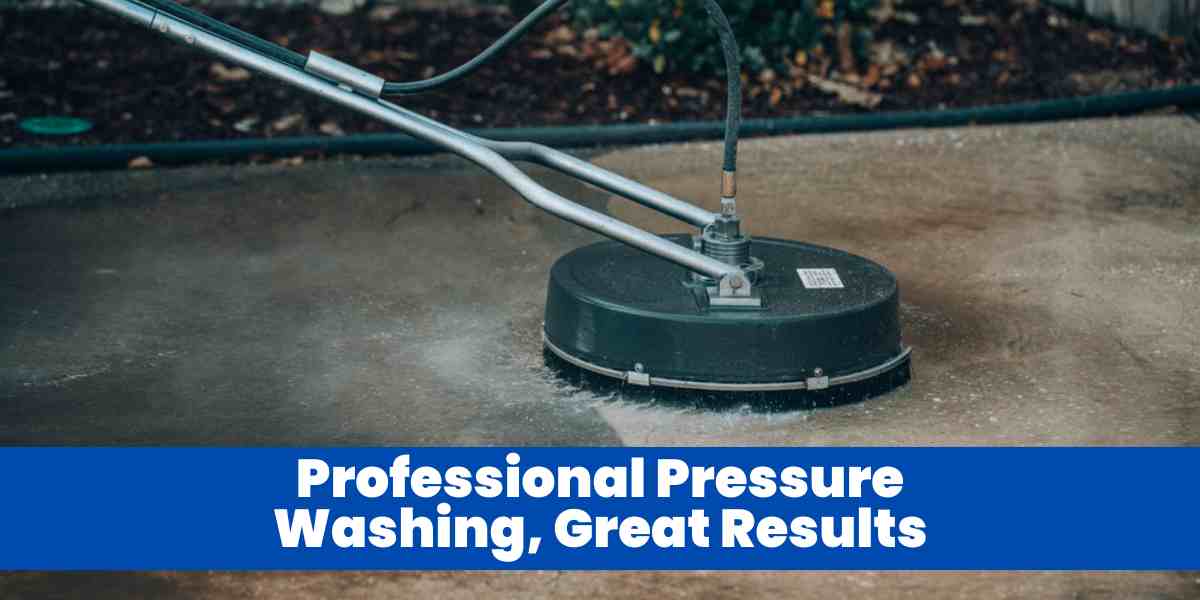 Frequently Asked Questions
What are the lowest paying for pressure washing a house?
The cheapest option for having your home pressure washed will depend on the size of your home and whether or not you need any extra services. Driveway, deck, and patio power washing are examples of additional services that may incur an additional fee. However, the precise fees depend on the company picked; therefore, it's vital to receive quotations from different sources before settling on a pressure washing service.
Is pressure washing a good idea?
Yes, pressure washing is great for many different surfaces and situations. Pressure washing can restore the look of tired-looking surfaces, remove dirt, grime and mildew, and even help prepare a surface for painting or staining. Pressure washing can also help prevent future damage due to mould, mildew and algae growths in areas with high humidity, like patios, driveways, decks, etc. In addition to effectively cleaning surfaces quickly and efficiently, pressure washing is also environmentally friendly as it does not require harsh chemicals.
How much does it cost to pressure wash a house near me?
The price tag on a pressure washing job in your area will vary based on several factors, including the home's square footage, its location, and the company you use.
What do professionals use for pressure washing?
Pressure washers utilize high-pressure hoses and nozzles to spray a forceful stream of water onto surfaces, causing dirt, debris, and other materials to be loosened and removed more easily. In addition to using pressure to remove debris, many experts first employ detergents or cleaning solutions to loosen particles or pre-treat surfaces. Nozzles may also be switched out for different models better to suit the surface at hand and the desired outcome.
How much does it cost to clean a hood system?
Cleaning commercial hoods is a pro's job, and the cost of this service typically depends on several factors such as the size of your hood system, its current status, as well as the services required. Contact us and we'll provide you with a fair estimate.
How often should a hood vent be cleaned?
Hood vents go through some rough days, so it's important to have them cleaned frequently. The National Fire Protection Association (NFPA) recommends that kitchen hoods and vents be cleaned at least once a year, but in most commercial scenarios, they should be cleaned more often.
Do range hood vents need to be cleaned?
Yes, range hood vents need to be cleaned regularly to ensure proper functionality and performance. They also need to be inspected for any signs of damage or faults so they can be repaired or replaced in a timely manner.
How do you clean commercial range hood grease?
Commercial range hoods need to be cleaned using specialized products and techniques. Cambridge Hood Cleaning uses specifically formulated cleaning agents, pressure washing, as well as specific tools and equipment to deep clean your commercial range hoods, removing all dirt and grease.