Hood Vent Cleaning
Kingston Hood Cleaning affords reliable hood vent cleaning services to the greater Kingston area. It's essential to keep your hood vents clean and well-maintained to prevent fires and ensure compliance with NFPA regulations. Our team of trained professionals is equipped with the latest technology and techniques, so you can rest assured that everything is up-to-code.
Did you know that hood vents can be conduits for grease and grime? Left unattended, these deposits can become flammable, leading to dangerous kitchen fires. With regular hood vent cleaning services from Kingston Hood Cleaning, you won't have to worry about this issue.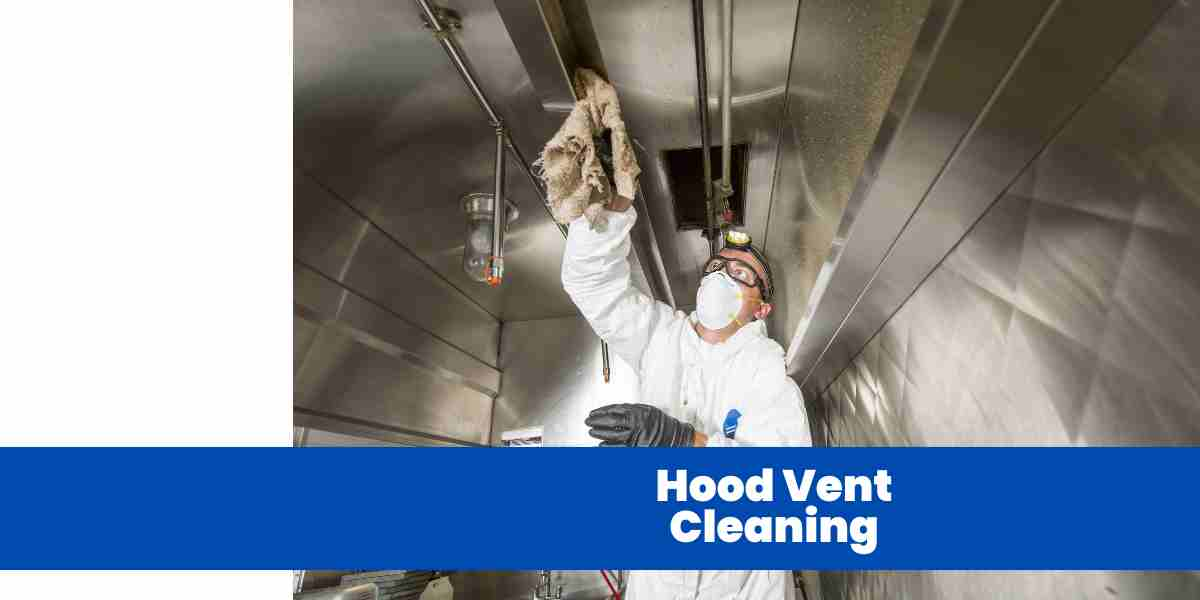 Kingston Hood Cleaning
Request a Estimate
Get your free written hood cleaning or kitchen
exhaust cleaning estimate today.
Tap to request estimate
Cleaning Hood Vent Filters in Kingston
Kingston Hood Cleaning is committed to providing a deep-cleaning process that meets NFPA standards for hood vent filters. To ensure optimal performance and function of the system, high-quality solvents and degreasers are used in our cleaning procedure. We take great care when inspecting each filter for scrapings or grease buildup before proceeding with the thorough cleanse.
A restaurant's inability to adhere to these regulations can result in fines and other repercussions. With Kingston Hood Cleaning, you can be certain that your facility is up-to-code with the latest NFPA standards.
Tap to Call Now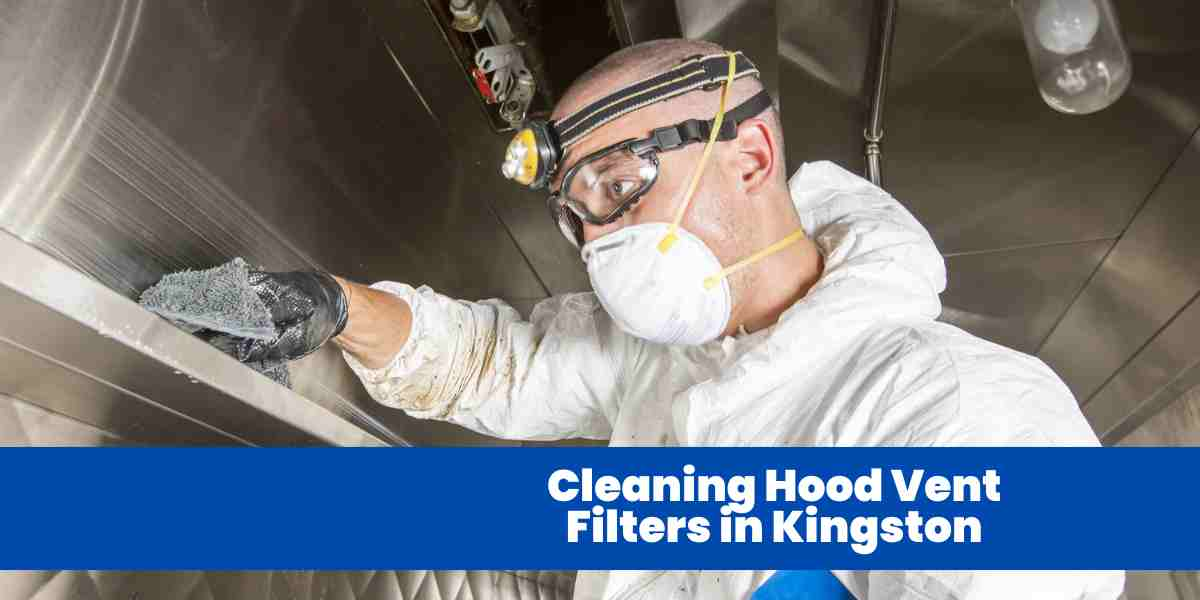 Vent Hood Filter Cleaning
Regarding fire safety in commercial kitchens, the importance of vent hood filter cleaning cannot be overstated. Our experienced technicians understand this and have spent years perfecting their craft so that your kitchen always complies with NFPA requirements.
NFPA 96 requires that filters be removed and cleaned at least once every three months or more often if necessary. In the case of heavy grease accumulation, our technicians can assess the situation and determine a cleaning frequency that will keep your kitchen safe from fire hazards.
Our service includes deep cleaning all filters with hot water and degreaser to remove tough grease buildup. Call our team today – we can't wait to put our experience and knowledge to work for you!
Request an Estimate [Tap Here]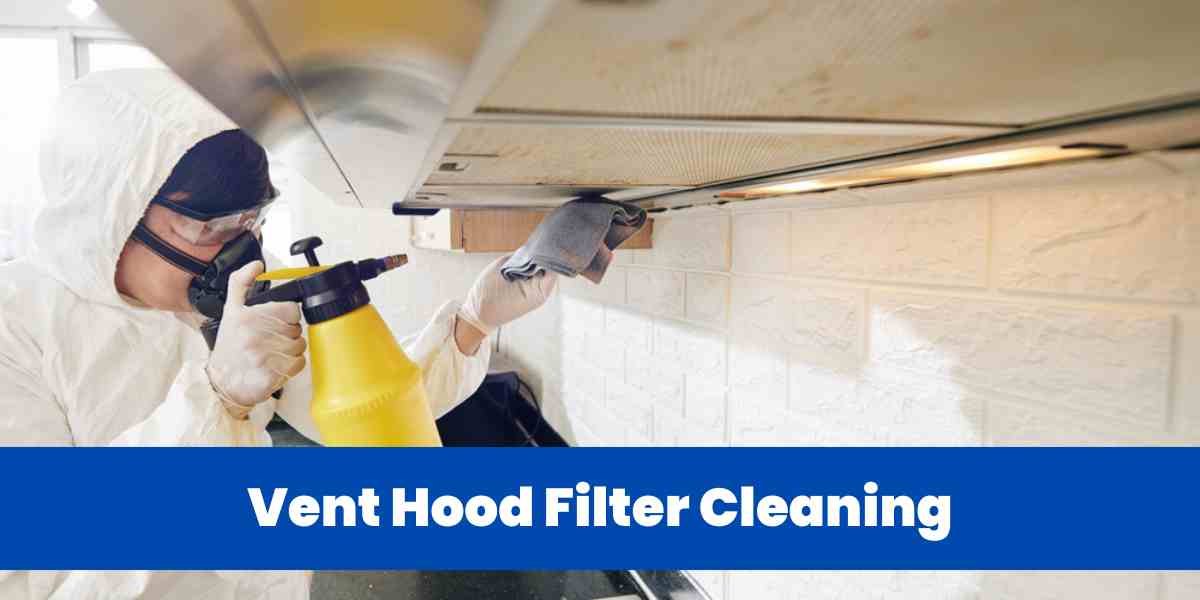 Hood Vent Cleaning
Our team will inspect your system from top to bottom before leaving the premises, ensuring all components meet NFPA regulations for air quality and fire protection in commercial kitchens. With our skilled hood vent cleaning services, you can rest assured that your restaurant's kitchen is secure from the potential risks of blocked or dirty filters. Put your trust in us and enjoy a healthier and safer cooking environment!
Kingston Hood Cleaning begins with thoroughly inspecting the entire hood vent system. We take the time to assess each component of your kitchen's ventilation, from the filters and exhaust lines to the roofs and walls surrounding them. Following the examination of our equipment, we will clean all components in compliance with NFPA regulations for air purity and fire safety.
Tap to Call Now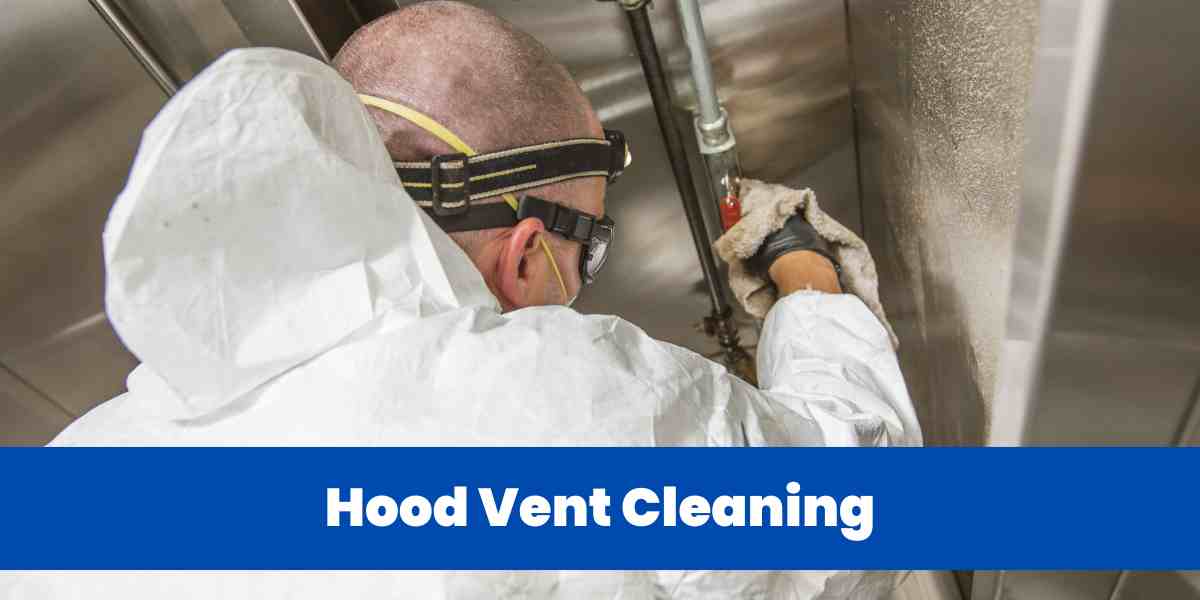 Hood Vent
Professionals know how to handle a hood vent for it to last longer and operate at maximum efficiency.
A thorough inspection of the hood vents ensures they operate at peak efficiency.

Cleaning the hood vent's inside and outside of grease buildup.

Make sure the ventilation system and all associated parts are up to code by conducting thorough inspections and evaluations.

The possible replacement of filters and other components.

Removing any debris and cleaning up the area after finishing up.
Safety is our number one concern. Our hood vent cleaning service is performed meticulously and carefully for your satisfaction. With our services, you can expect 100% satisfaction, guaranteed! Inquire about our hood vent cleaning services right now by calling us.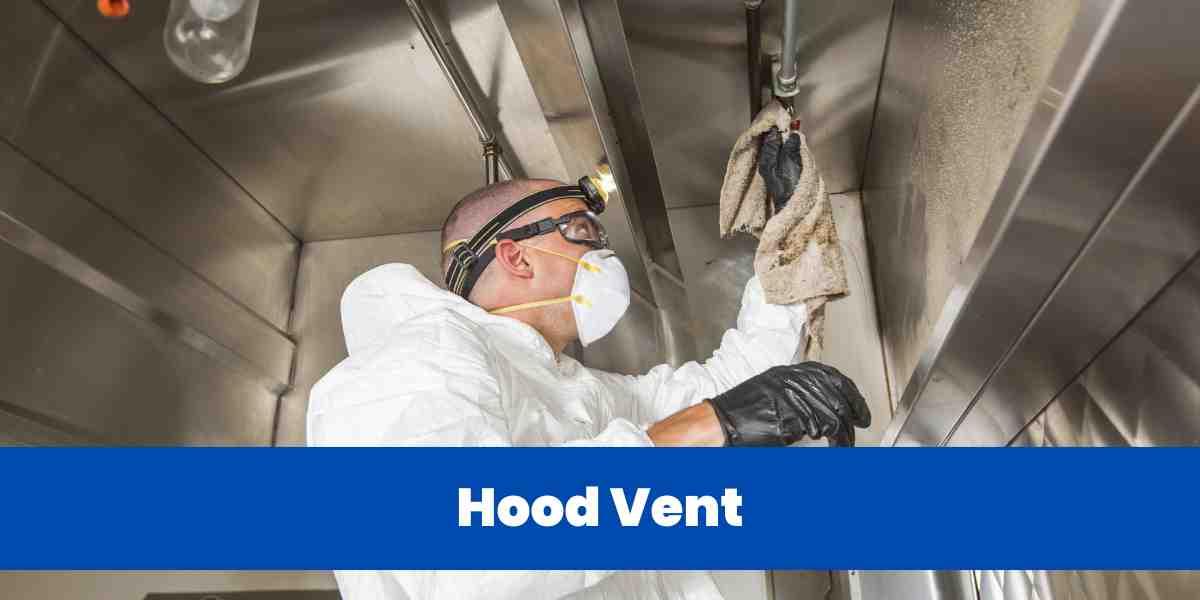 Request an Estimate [Tap Here]
Vent Hood Cleaning Prices
Consider these factors when you're unsure of how much should you pay for vent hood cleaning:
Size and complexity of the hood vent

Frequency of use and buildup of grease

Accessibility of the vent

Tools and materials required for cleaning

Labour costs and experience of the cleaner

Local market rates and competition

Health and safety regulations and standards
Our team at Kingston Hood Cleaning will provide a transparent and reasonably-priced package, so you don't feel like you're being ripped off. Call us right now!
Tap to Call Now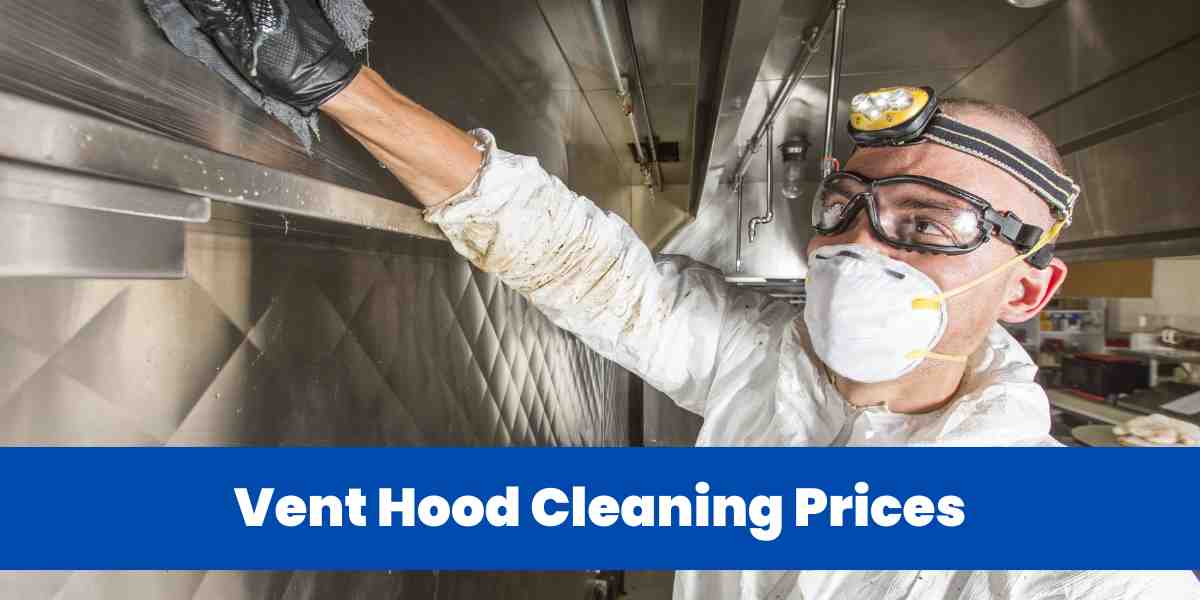 Hood Filters
It is possible to prolong the life of an exhaust hood filter. The way to do so is by regular cleaning and maintenance. Properly cleaning the filter will help it operate efficiently and prevent a build-up of dirt and grime that can lead to clogging or damage. Regularly replacing the filter according to the manufacturer's instructions will also extend its life.
Kingston Hood Cleaning offers specialized cleaning and maintenance services designed to prolong the life of exhaust hood filters. They use mechanical and chemical methods to effectively remove dirt and grime while also applying treatments that protect the filter from future build-up. Additionally, they can provide recommendations regarding proper filter replacement schedules to ensure that your filters are always operating at peak performance.
Request an Estimate [Tap Here]
Restaurant Vent Hood Cleaning Near Me
There are several scenarios in which professional hood cleaning is a must. A professional cleaning the exhaust hood and filters in a commercial kitchen is frequently required to maintain compliance with health and safety laws and to guarantee the system operates at peak efficiency. In addition to lowering the frequency with which filters need to be replaced, expert hood cleaning can have a long-term cost savings effect.
There are a few good reasons to hire a professional hood cleaning service. At the outset, it will aid in keeping your kitchen free of the fire threats that might result from grease accumulation on the exhaust fan blades and elsewhere in the system. Second, routine upkeep can enhance indoor air quality and lessen the prevalence of scents often connected with cooking. Finally, it can increase the lifespan of your range hood filter, saving you money on future filter replacements.
Tap to Call Now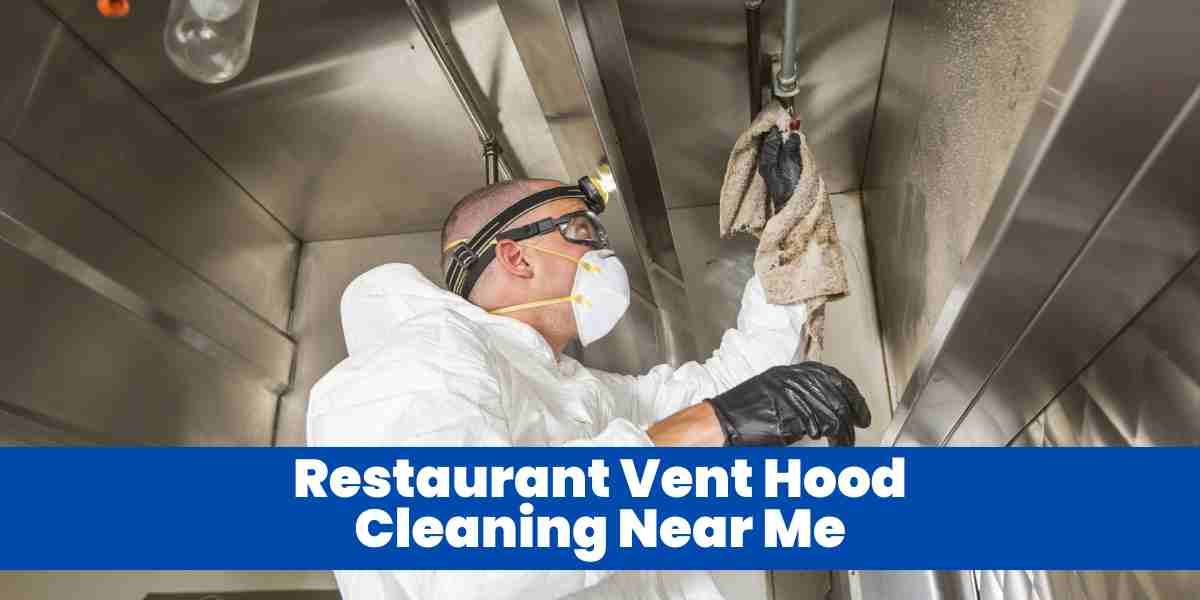 Range Hood Filter
Ignoring a dirty or clogged range hood filter in a restaurant can be dangerous for several reasons. Firstly, it can create an environment prone to fires or explosions due to an accumulation of grease, oil and other combustible materials in the filter. If these materials come into contact with high heat levels, they could easily ignite and cause a major fire hazard.
Secondly, ignoring a dirty or clogged filter can also negatively affect the air quality inside the kitchen. Poorly maintained filters will become increasingly ineffective at extracting smoke, steam and other airborne pollutants from the kitchen environment. This can lead to increased health risks for staff members and customers eating in the restaurant. Furthermore, it could even impact food safety by allowing contaminants that could taint foodstuffs to enter the cooking area.
Call Kingston Hood Cleaning today – we will guarantee a clean and well-maintained range hood filter for you!
Request an Estimate [Tap Here]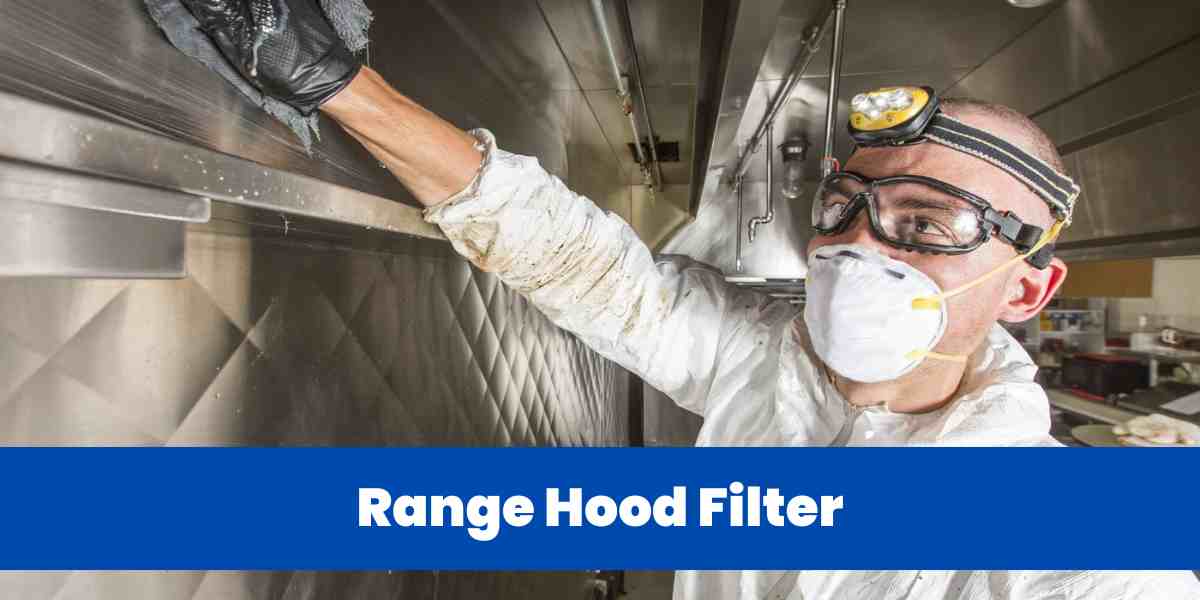 Vent Hood Cleaning Prices in Kingston
When deciding on the most cost-effective hood vent cleaning package, several things should be considered. The first step is to determine the exact degree of cleanliness required. If all that has to be done is to have the air ducts and filters cleaned, it may be more cost-effective to go with a more fundamental service. On the other hand, if you need help with a more involved project, like demolition or asbestos abatement, you'll want to go with a company that offers various services.
Second, shop around to discover the greatest price/quality ratio. Depending on the service's specifics or the inclusions, there might be pricing variations. Arguing for a lower price with suppliers might be beneficial. But if you wish to make things simple, you must choose Kingston Hood Cleaning.
Tap to Call Now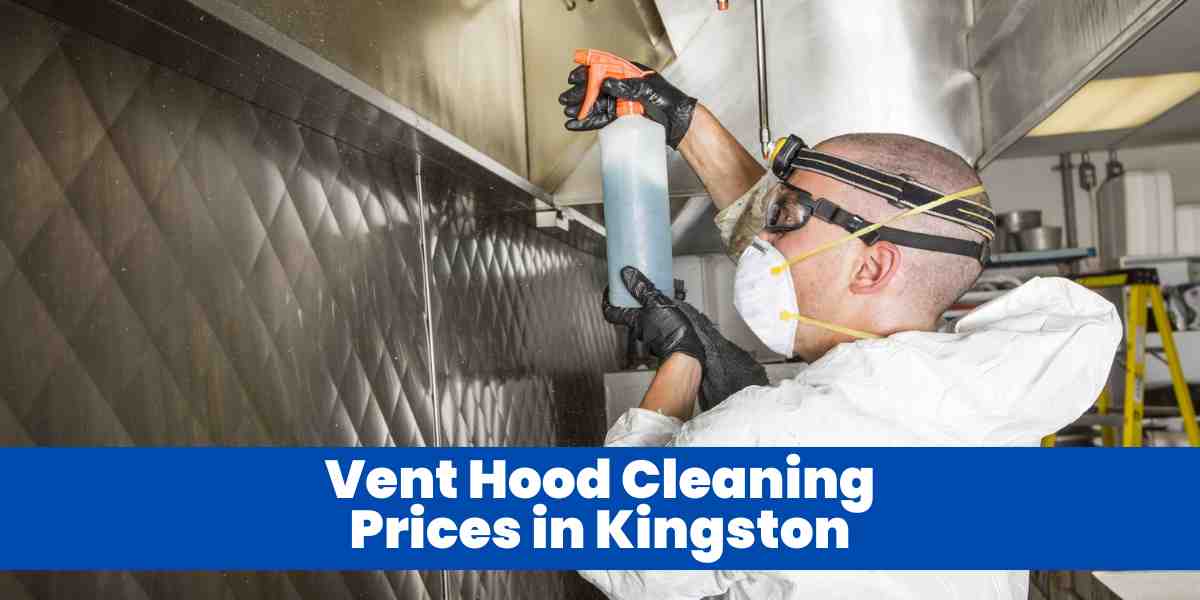 Vent Hood Cleaning Services
Grease and other debris are routinely removed from the inner workings of a vent hood during a cleaning. All parts of the hood, including the walls, ceiling, and floor, as well as the baffles, filters, and condensers, should be cleaned. Additionally, the technician may need to check for wear and tear, replace clogged filters, and fix damaged parts. As an added measure, it is not uncommon for a skilled expert to employ power washing tools during the cleaning procedure to eliminate tough buildup and filth in inaccessible parts of the hood.
A qualified expert will often evaluate the ventilation system after a complete cleaning to look for any problems that might endanger the workers. Everything from faulty exhaust fan motors to frayed wiring and ductwork is analyzed during these checks. Grease buildup that might start a fire if not cleaned regularly will also be easier to see, thanks to the examination.
Request an Estimate [Tap Here]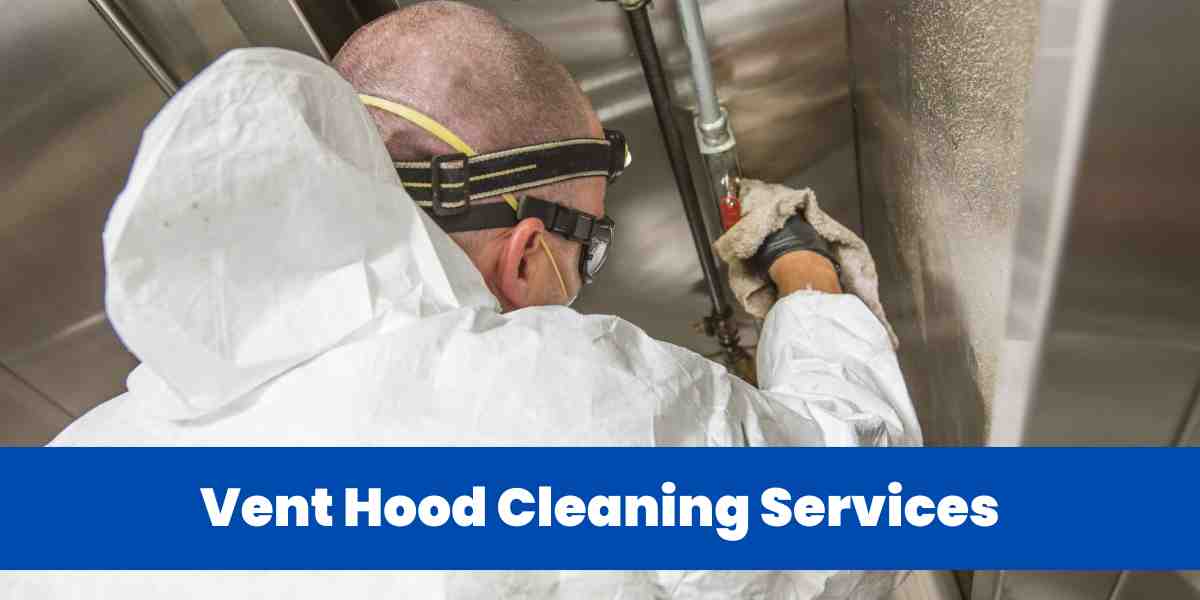 Commercial Kitchen Hood Maintenance & Grease Filter Cleaning
Hood maintenance is necessary to keep a commercial kitchen running smoothly and safely. Grease filters are installed in a kitchen hood to prevent greasy particles from entering the ventilation system. These filters should be checked and cleaned regularly. Grease builds up in the filters over time and poses a fire risk if they aren't changed or cleaned frequently. Keep the walls, ceiling, and floor around the kitchen hood clean to prevent the accumulation of grease and grime.
It is advised that an industrial degreaser be used to clean grease filters, as this will thoroughly remove all traces of oil and grease without causing any damage to the underlying components or surfaces. One should use a high-quality degreaser to clean inaccessible crevices and nooks thoroughly. Filters should be checked regularly and replaced if they appear old or damaged; a filter with holes will no longer effectively block debris from entering the ventilation system.
Tap to Call Now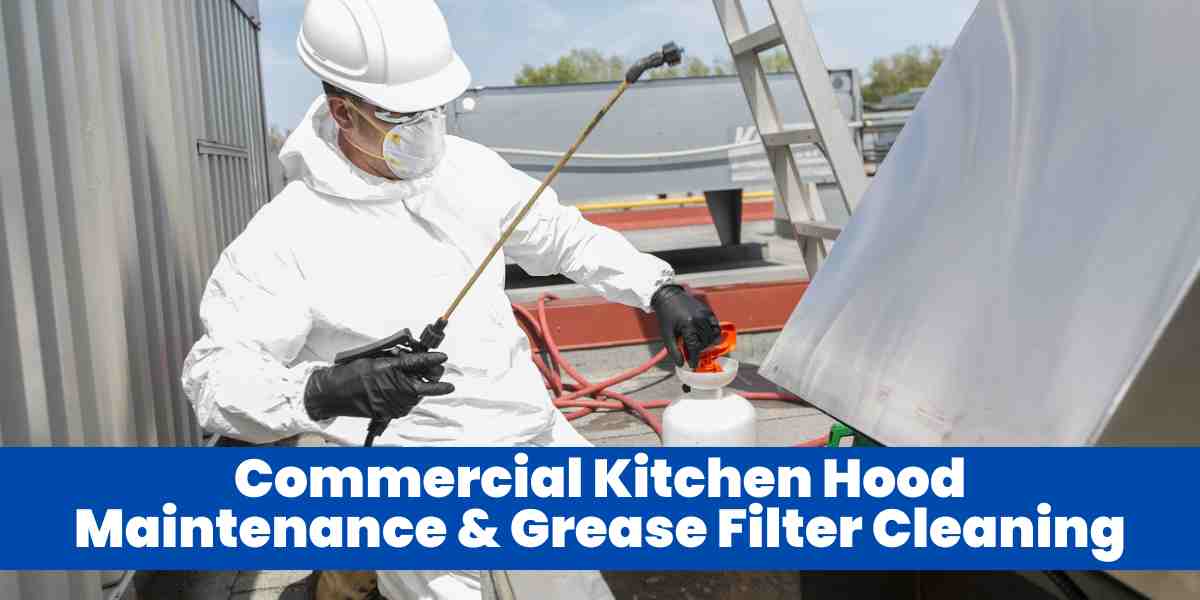 Why call for a professional kitchen hood cleaning service?
One of the best ways to keep your commercial kitchen's ventilation system in tip-top shape is to hire a professional kitchen hood cleaning service. Your system will be inspected by a trained professional who will look for signs of wear and tear, as well as possible sources of fire, including accumulated grease and oil.
Kingston Hood Cleaning can also thoroughly clean the kitchen hood and its associated components using industrial degreasers to eliminate any greasy buildups. Aside from keeping the kitchen safe for the workers, this can also save money on repairs.
Request an Estimate [Tap Here]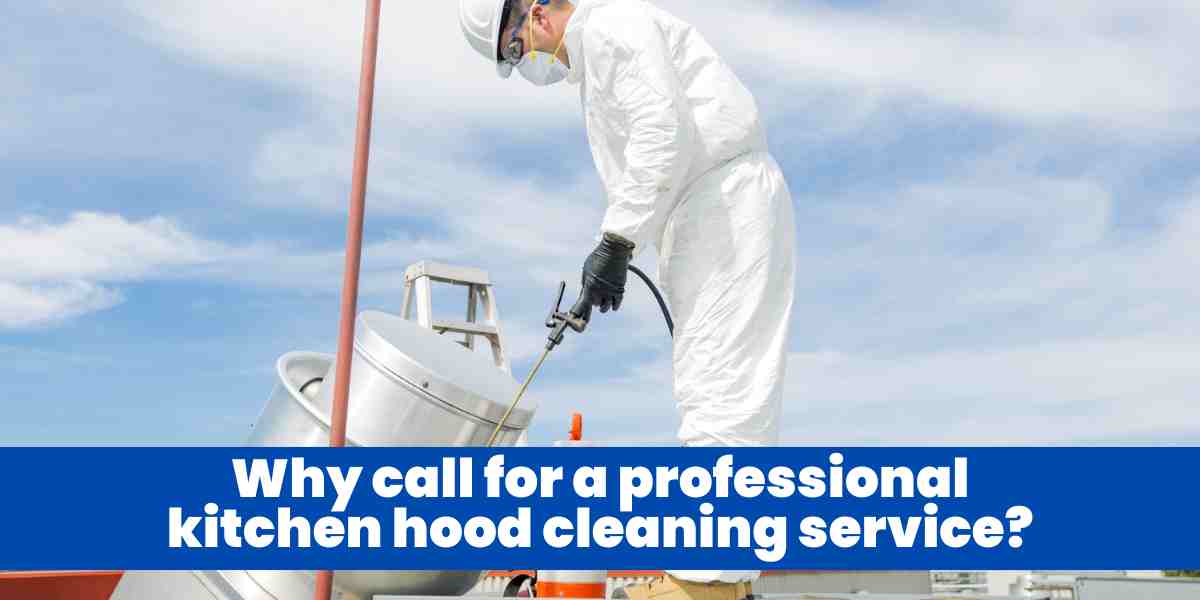 Grease filters clean
Grease filters are an integral feature of a commercial kitchen's ventilation system because they trap grease and oil particles in the air before they enter the system. These filters are easily clogged with grease accumulation if they are not regularly cleaned and maintained, which poses a fire danger. Filters should be professionally cleaned regularly to prevent grease buildup and maximize the efficiency of your kitchen vent hood.
The effectiveness of the ventilation system, the reduction of fire threats, the preservation of correct air movement throughout the kitchen hood, and the avoidance of costly repairs down the road are just a few of the numerous benefits of doing routine inspections and cleanings of the grease filters. Look for rust or other indicators of deterioration that might indicate a problem before it gets out of hand. If you clean your kitchen regularly, you may protect your family from harmful bacteria and perhaps lengthen the life of your kitchen hood.
Tap to Call Now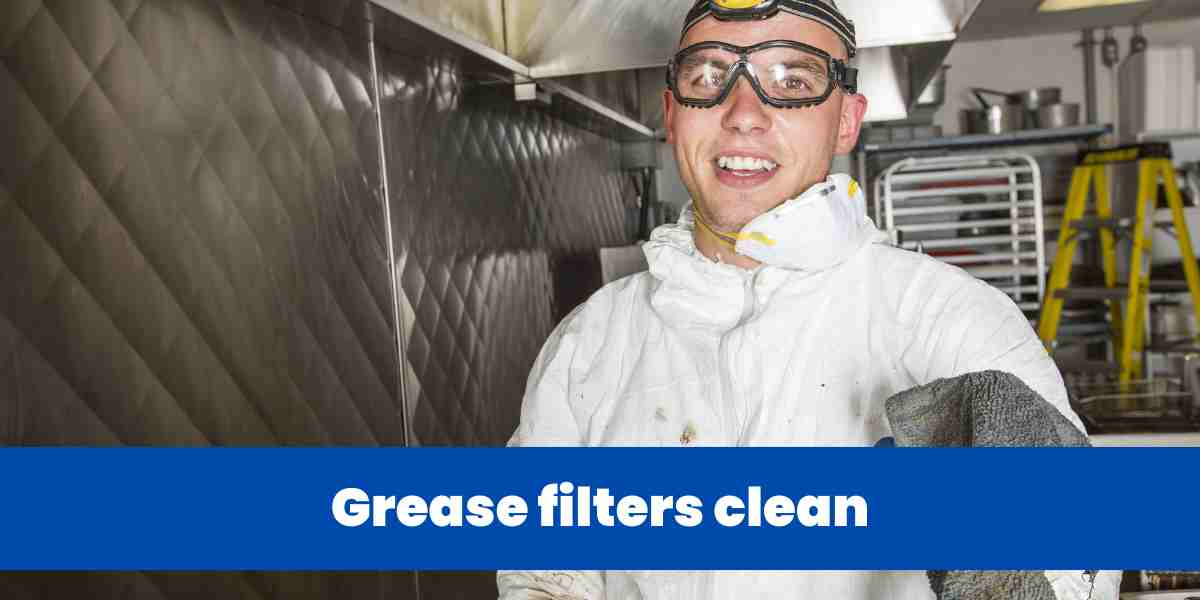 Frequently Asked Questions
What is the best way to clean a hood vent?
Using a professional service to clean your hood vent is recommended since they have the necessary equipment and training. Industrial degreasers are commonly used for this purpose, as they effectively dissolve grease and oil deposits from the ventilation system's hood, filters, and other parts. If the vents have built up a lot of oil over time, the technician may use a high-pressure steam cleaner to clean them. After washing, check for any faults or damage that could have been missed.
How often should you clean a kitchen vent hood?
It is advised to clean a kitchen vent hood more frequently if used frequently, but at least once a year. An expert cleaning may be required more regularly (every 3-4 months) to prevent oil buildup if the hood is located in a high-traffic location. In addition, routine checks might reveal when cleaning is required to prevent potential hazards.
How much does it cost to clean a hood system?
Cleaning commercial hoods is a pro's job, and the cost of this service typically depends on several factors such as the size of your hood system, its current status, as well as the services required. Contact us and we'll provide you with a fair estimate.
How often should a hood vent be cleaned?
Hood vents go through some rough days, so it's important to have them cleaned frequently. The National Fire Protection Association (NFPA) recommends that kitchen hoods and vents be cleaned at least once a year, but in most commercial scenarios, they should be cleaned more often.
Do range hood vents need to be cleaned?
Yes, range hood vents need to be cleaned regularly to ensure proper functionality and performance. They also need to be inspected for any signs of damage or faults so they can be repaired or replaced in a timely manner.
How do you clean commercial range hood grease?
Commercial range hoods need to be cleaned using specialized products and techniques. Cambridge Hood Cleaning uses specifically formulated cleaning agents, pressure washing, as well as specific tools and equipment to deep clean your commercial range hoods, removing all dirt and grease.